10 Upcoming Otome Isekai Anime to Look Out for in 2023
Otome isekai, a subgenre of isekai, is a mostly female oriented genre which serves the purpose all isekai does: wish fulfilment. It can also be called "what would happen if you actually experienced your fix-it fic?" but I digress.
This genre mainly follows a female realising she's in a fantasy otome game or novel set in a historical time period (generally Europe), the method being reincarnation, transmigration, or getting transported. Of course, many stories don't have this element despite being classified in this genre, due to having a similar premise. This includes time-travel, regression, or there's even nothing of the sort.
The genre has been on the surge of popularity in recent years, the proof being that some are actually getting animated. Below I have listed all the anime adaptations that have been announced officially.
Manga (Japan-released comics)
The Most Heretical Last Boss Queen: From Villainess to Savior
Set in a matriarchal kingdom, Princess Pride Royal Ivy realises that she reincarnated as the final boss and the absolute worst villainess of an otome game. As she also possesses basic decency along with all kinds of OP abilities, she decides to do a complete 180° and save everyone from their future grudge and trauma, that resulted in her eventual doom in the game.
I'm a fan of this story. The events flow smoothly, and the writing is clear and precise. It won't bore you, but isn't the type to tire your brain with too many details. This is a good place to start if you're new to the genre. This announcement was a pleasant surprise, especially given that the comic got canceled due to the artist's health issues.
Premieres in July 2023.
Tearmoon Empire
Ignorant Princess Mia never thought she would be hated by her own country and others, enough to be executed. Just before her death, she wakes back up as a twelve year old! With a newfound second chance at life, she sets out to fix the countless problems of the Empire in order to prevent the revolution even taking place. Her resolve? Not a change of heart, but she's just terrified of the guillotine. They hurt like hell.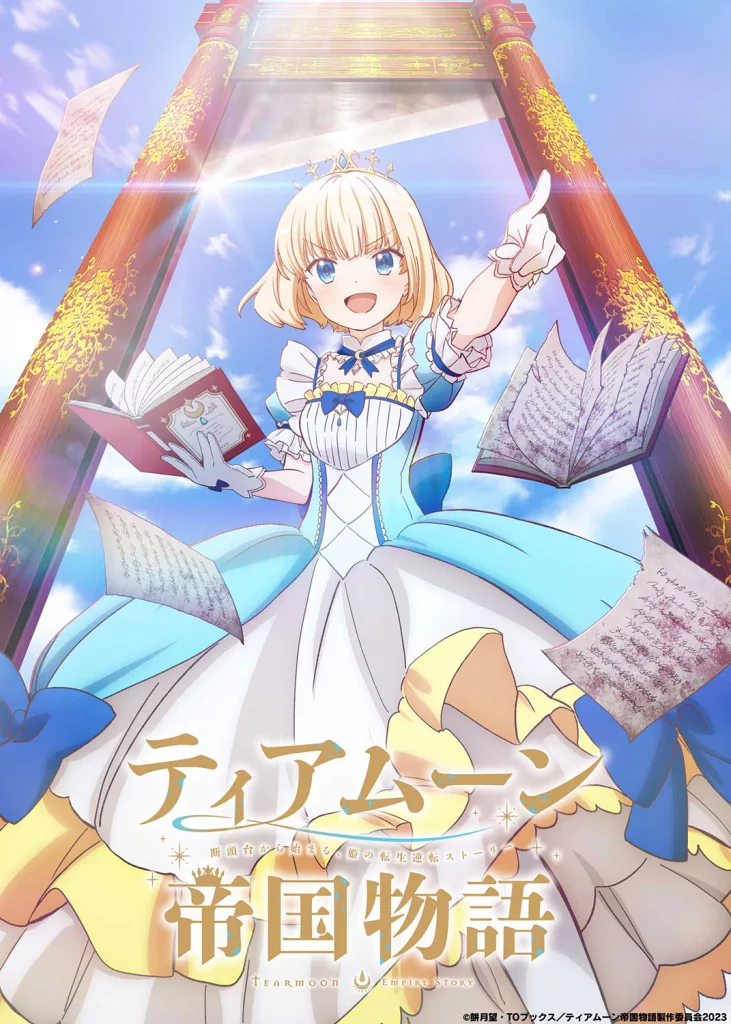 This one's gonna be so fun! I'm very much looking forward to Mia's hilarious antics being misunderstood as wisdom to others. And we can't forget about the sarcastic narrator. I'm hoping for Kaguya Sama's narrator but I'll accept anyone witty enough.
Releasing in 2023 (date unknown).
Endo and Kobayashi Live! The Latest on Tsundere Villainess Lieselotte
Kobayashi decides to drag Endo along to suffer with her by playing a depressing otome game, where the villainess is just a misunderstood tsundere who is destined to meet her demise in all routes. They then replay the crown prince's route and practise their club activities, by doing a let's play commentary on it. But wait, the prince can hear them?!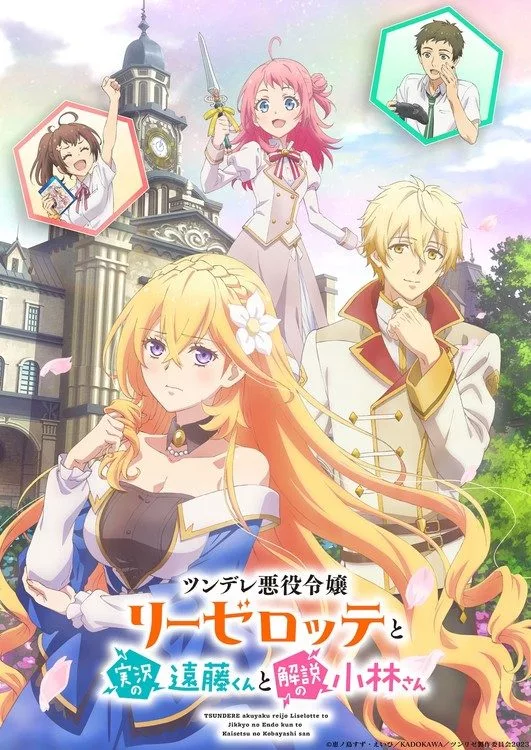 This is the one I'm looking forward to the most! The comedy, mystery, and romance are well balanced, making it the perfect otome isekai in my book.
Release date: 6th January 2023.
The Magical Revolution of the Reincarnated Princess
Despite her alleged inability to perform regular magic, Princess Annisphia defies the aristocracy's expectations by developing "magicology," a unique magical theory based on memories from her past life. One day, she witnesses the brilliant noblewoman Euphilia being unjustly stripped of her title as the kingdom's next queen. That's when Annisphia devises a scheme to help Euphilia regain her reputation, which for some reason involves them living together and studying magic. Little do these two ladies realize that their chance meeting will change not only their own futures, but also the futures of the kingdom and even the entire world.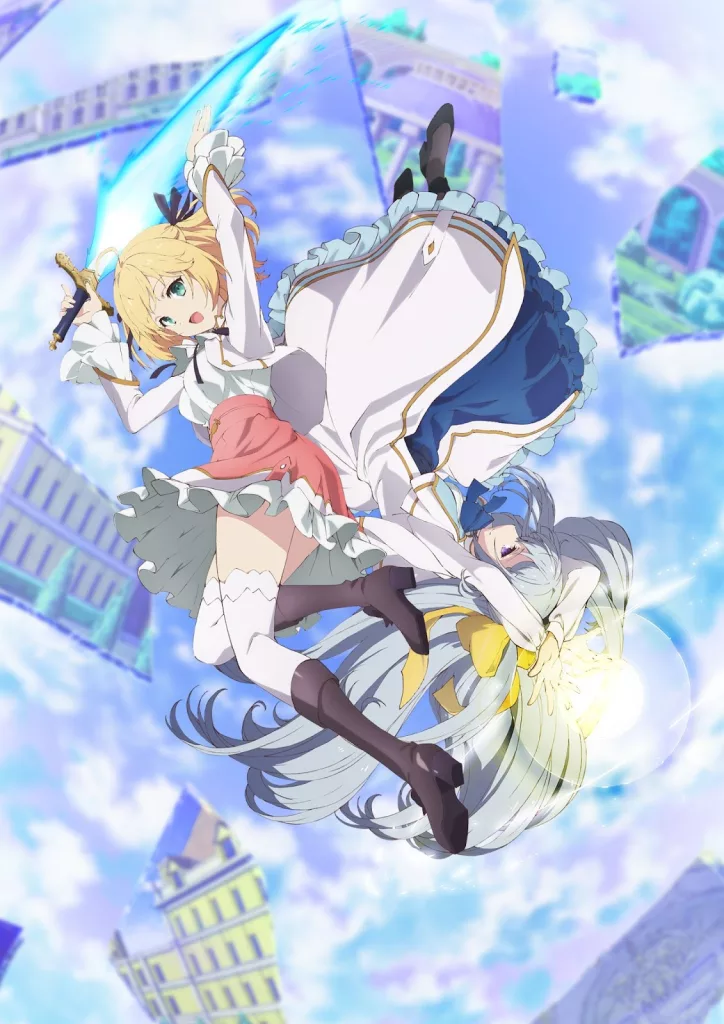 Before anything, I should mention that it is Girl Love/Yuri/WLW. I'm quite alright with it but I know some people aren't.
This story definitely appeals to me. Solid enough with a good world building, and I find the characters to be engaging. The lead, the love interest, and all others are great characters with well-written dynamics. The plot starts off with showing the customs of the world and outlining current events, but it steadily progresses toward the main theme. The story has really interesting hooks for later conflicts and great romantic hints for building the two girls' relationship.
I highly recommend it if you enjoy yuri, fantasy, and magic.
Premieres in 3rd January 2023.
I'm in Love with the Villainess
Oohashi Rei, a Japanese office worker overworked herself to death, reincarnates as Rei Taylor, the heroine of her favourite otome game. With no care for her social standing, enemies, or the recipient's feelings, she sets out to capture her favourite character of the game, who's none other than the villainess, Claire François.
Also in the Yuri category, this story is all about the protagonist, Rei's utmost dedication to Claire, and Claire's annoyance at said behaviour. In other words, a devoted fan x a tsundere villainess tale. Besides the romance, it also takes a look at political and emotional rifts.
Releasing in 2023 (date unknown).
Manhwa (Korea-released comics)
The Reason Why Raeliana Ended Up at the Duke's Mansion
Eunha Park was just a regular girl desperate to get into college, but when she finally does, she's inexplicably pushed off a roof to wake up as Raeliana McMillan, a character from a novel whose death serves as the catalyst for the story's events. But Raeliana refuses to die a second time and is determined to change her fate, no matter what!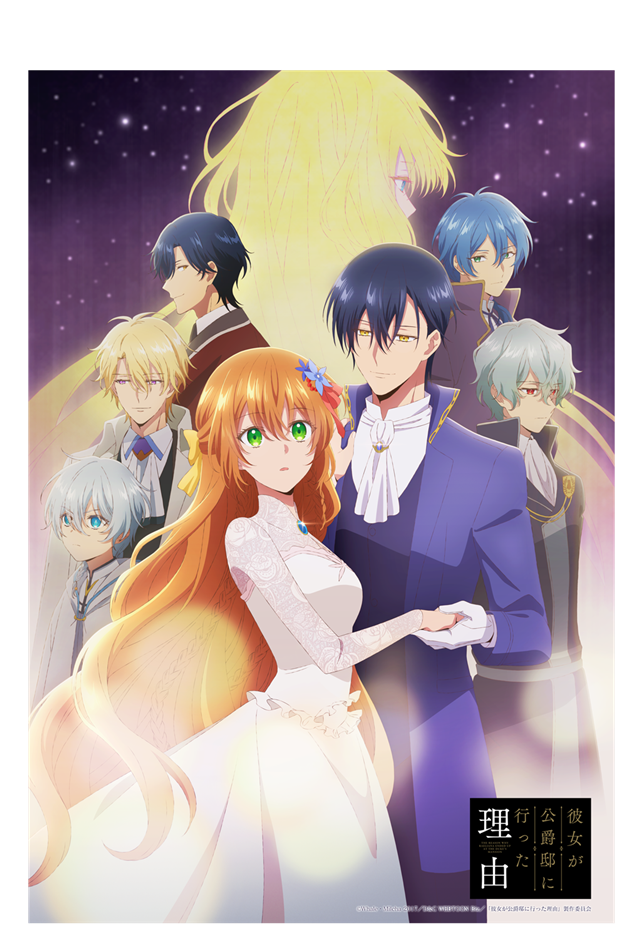 I have a bone to pick with this one. Granted, it's the complete package and a good starting point for newcomers. However, a certain plot point contradicted with something the protagonist said once, and that just didn't sit right with me. But, overall, it's well deserving to be the poster child of this genre.
Premieres in April 2023.
LAFTEL Originals
Korean streaming service LAFTEL are releasing their original animations, four of which belong in the rofan (romance fantasy, Korean term for otome isekai) category. No dates have been announced for any series.
The Forgotten Princess Just Wants Peace
Eluana Vita Spess works as a blacksmith in a village called Aden and raises her little brother by herself. On the day she receives her alchemy ability, a man in the portrait that her mother cherished came up to her. Apparently she's the daughter of a duke? Then she learned a shocking revelation from the duke as he hugged her in his arms. She's the last bloodline of the first emperor, all known to have been executed.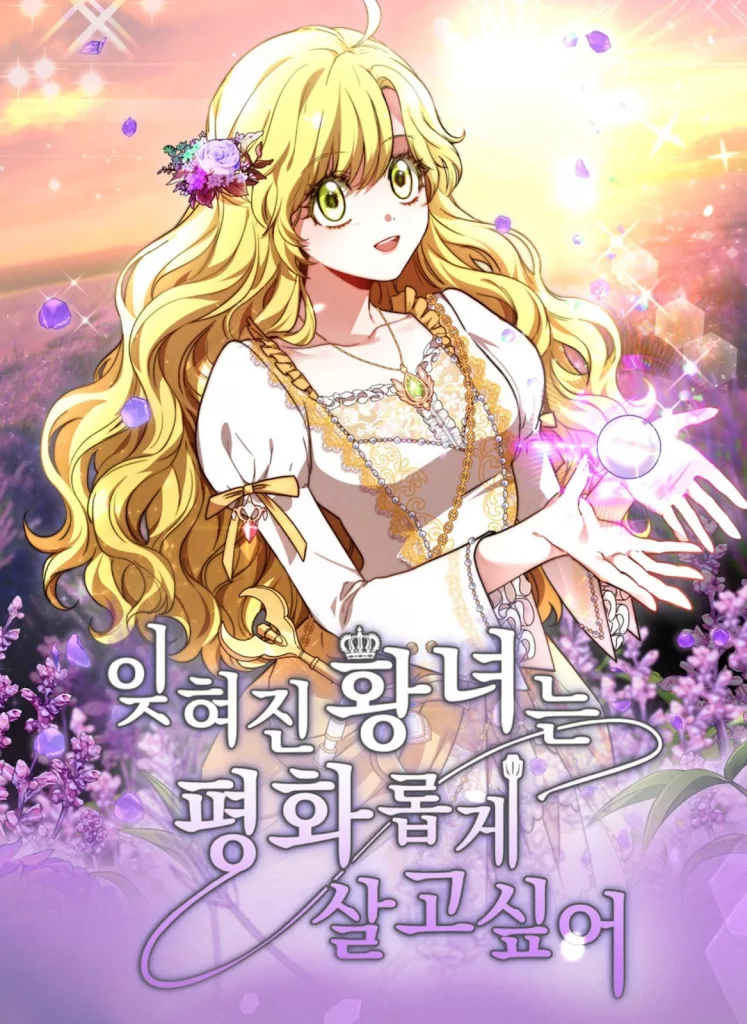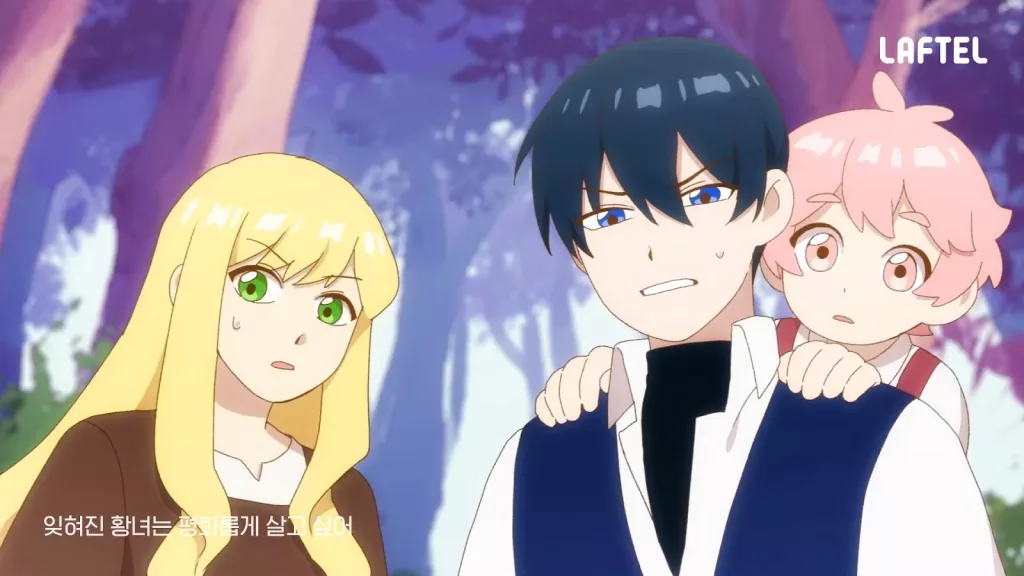 Not much to say about it, the plot didn't feel too engaging in its comic format. For what it's worth, the main characters are decent and MC's little brother is adorable.
Observing Elena Evoy
Ace student Johann gets dethroned immediately after Elena Evoy appears. She also seems unresponsive to his natural charms, something to which all others have fallen prey. Why can't he stop thinking about her then?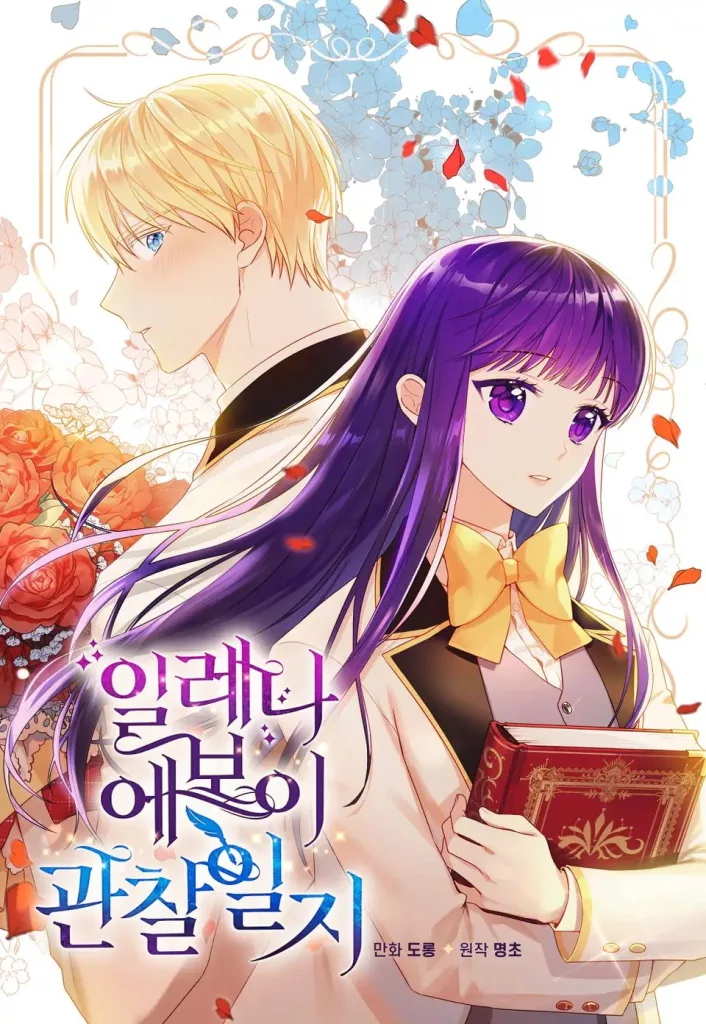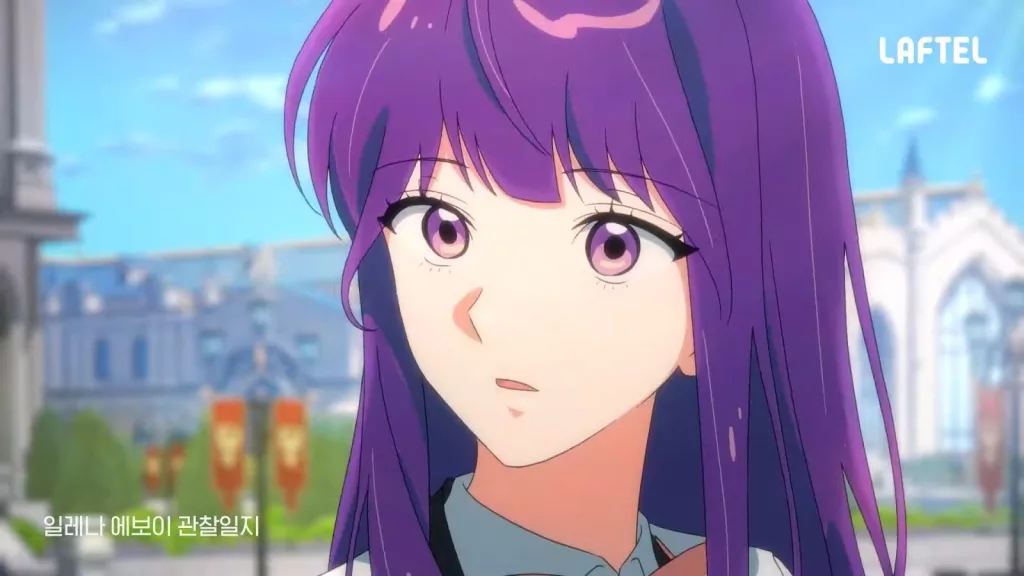 Last Game 2.0 at its very basics; the main characters and premises have way too many similarities to not be compared. Not complaining, I love both stories. It's a simple, feel-good story with well-written characters.
Lady Devil
CONTENT WARNING: sexual assault, emotional and physical abuse, depictions of incest.
In hopes to escape a forced marriage, Giovinetta makes a wish to the devil to save her, but what she doesn't know are the consequences of her actions.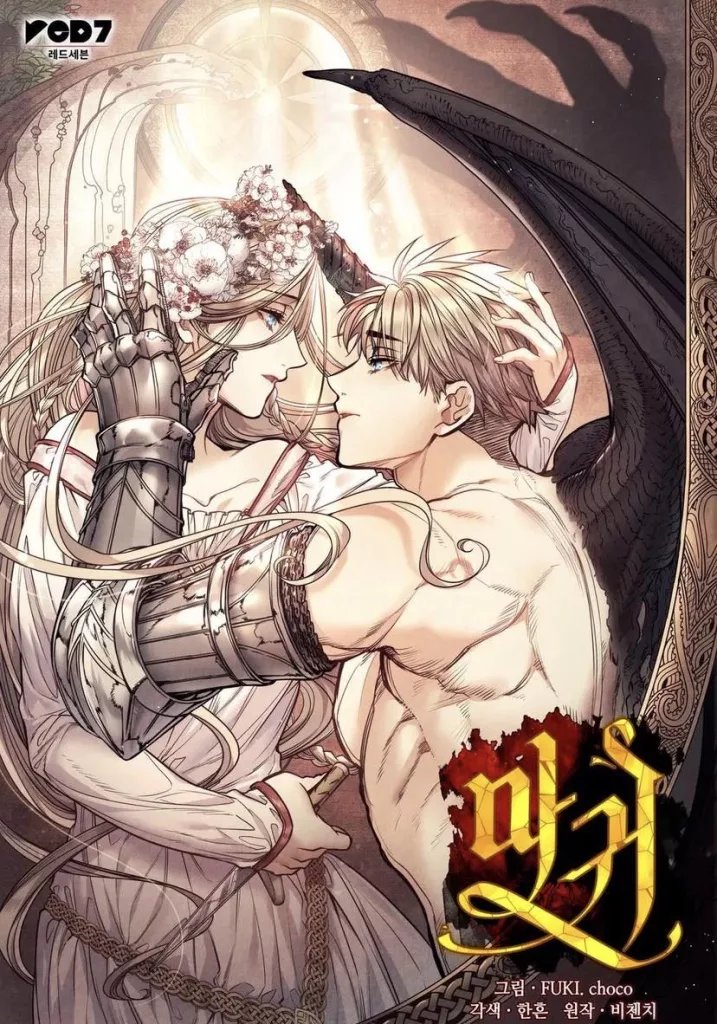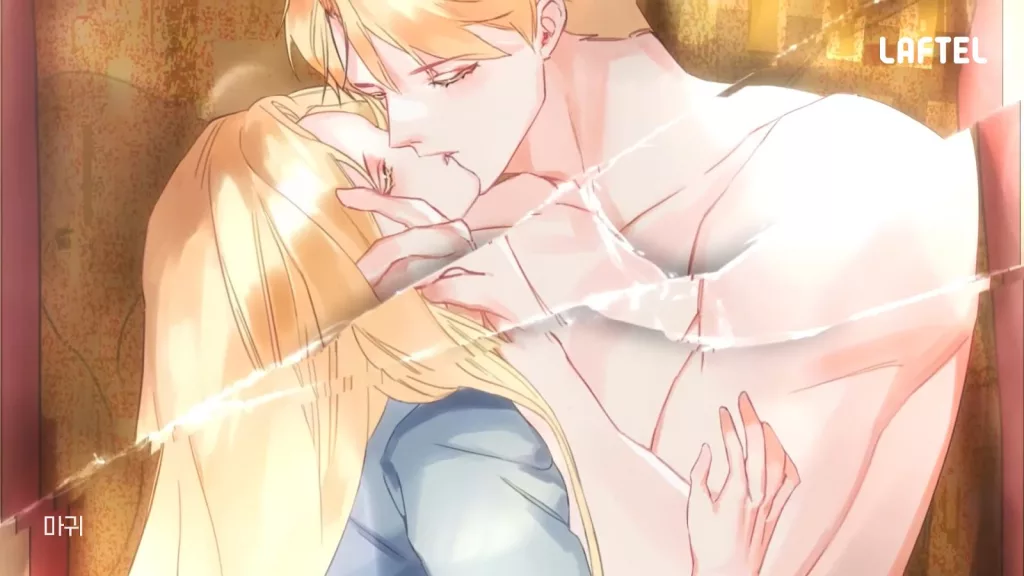 This story is by no means for children below (at least) 16 or the faint hearted. All my opinions regarding this getting animated begin with what, why, and how. It makes absolutely no sense that this, this, is getting animated. And it also makes no sense why I'm fully caught up to this abomination. I can't believe this dumpster fire has such captivating storytelling and artwork.
No More Princes
All sorts of princes wish to rescue the damsel-in-distress princess Mikaella from the terrorising dragon. But she doesn't want rescuing, rather she prefers Xeno, the dragon himself, over any prince!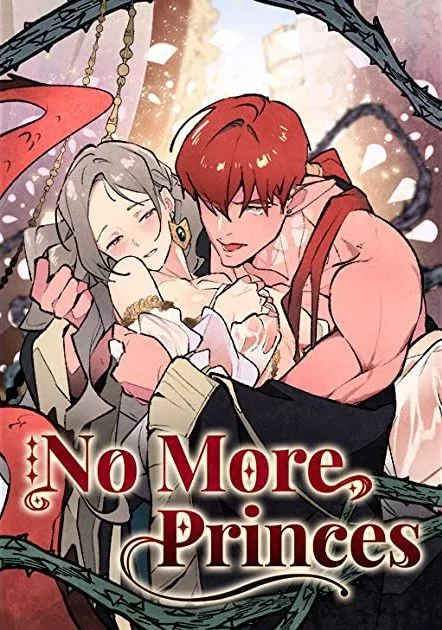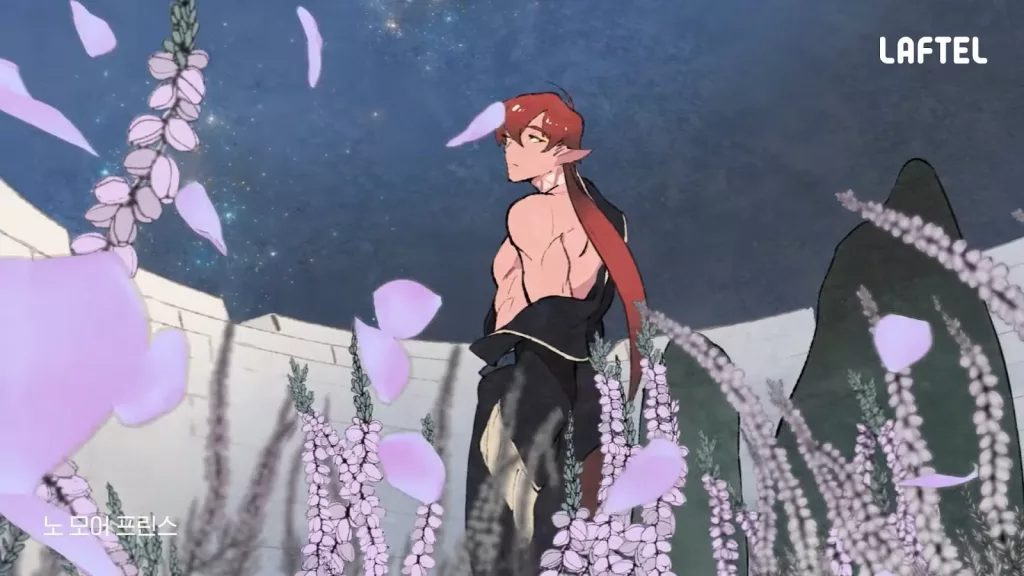 I actually didn't read this, so I am unable to provide an opinion. It does seem to be following the comic's artstyle, and it's supposedly only about ten chapters so I might give the animation a go.