The Interlude's Autumn Playlist
Autumn to me is comfy clothes, warm beverages, my mom's cauliflower-bean-potato stew, the chilly smell in the air, and that occasional outburst of the BIG SAD. With Autumn at its peak and help from the Distorting Decibels community and Rushmian Wadud (Vocalist – Petty Never Grew), I have jotted down songs with which I associate the season. And some songs are closer to my heart than others, and I would like to talk about them in no particular order.
Hijkoa
You fan the fire
You fan the fire on me
And I don't take it lightly
When the warmth slightly fades
I must start with lyrics when I talk about any song by Orfred as I have always found them aesthetically poetic. This, too, knocked me off with the lyrics. Hijkoa will always be close to my heart as I have participated in their fan version of the video.
Season of You
"Season of you" was my stepping stone to discovering Thai Pop. While I don't find other songs by Singer/Producer Mew Suppasit that catchy, this one I find myself listening to this mostly in autumn and winter. Fan Theories suggest this to be the love story of Hades and Persephone, and I couldn't agree more.
The Woods
Solstice will always be one of my top albums. And "The Woods" cannot get any more autumn-y than it is already. I imagine myself lost in the woods whenever I listen to "The Woods". Embers In Snow also has a way with words like Orfred.
The afternoons in the fall
We'd lose ourselves
In its green, green arc
And wonder out loud
Can't get enough of the song and the album.
Gypsy
"Perks of being a wallflower" had us all searching for Charlie's mixtape for Patrick on youtube, and "Gypsy" was on the playlist. This had to be one of those songs that is always relevant no matter what era you are in.
Smile, love
Smile love is one of the few love songs I regularly listen to, even though it is not relevant to me… yet. Something you can play in the background while snuggling with your partner on a lazy weekend in the fall.
Love like that
Another one of my favourites is LambC's timeless classic that I may or may not have been saving up to share with my non-existent crush. My fondest memory associated with the song is walking in the neighbourhood as it plays on a loop.
Nothing More Than That
The first line of "Nothing More Than That" makes it an essential Autumn song. This song goes with pre-winter rain (if that's a thing!) in the background.
Amar Prithibi
Amar Prithibi is a staple for Bengali old-school band music admirers. The instrumental, paired with Jon Kabir and Tahsans soothing voices, is out of the world. Black will always be dear to us for giving us compositions that tingle our core.
Kung 'Di Rin Lang Ikaw
This is one of the songs suggested for the playlist and the first Filipino song I heard. And it's heart-wrenchingly beautiful from lyrics to instrumental to the music video. And with this song, we are back to our sad hours. But hey, "How many sad songs is too many sad songs? There is no such number!"
We fell in love in October
As much as I would love to talk continuously about each song in this playlist and why they all fit in our autumn playlist, I will be concluding my list of favourite songs with the lines from Girl in Red's "We fell in love in October."
We fell in love in October
That's why, I love fall
Looking at the stars
Admiring from afar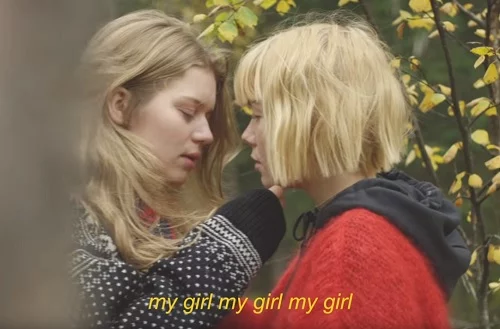 We will keep updating every year with new additions and hope everyone enjoys this list with songs from various languages.
---
Visit our Instagram and Facebook.
Follow The Interlude for more themed playlists.