Raven Fan Art DC Comics
Finally developed my art skills enough to draw Raven! Was too much of a coward before.
It's a mix of different designs of hers. Initially was supposed to be long-haired, but I got lazy.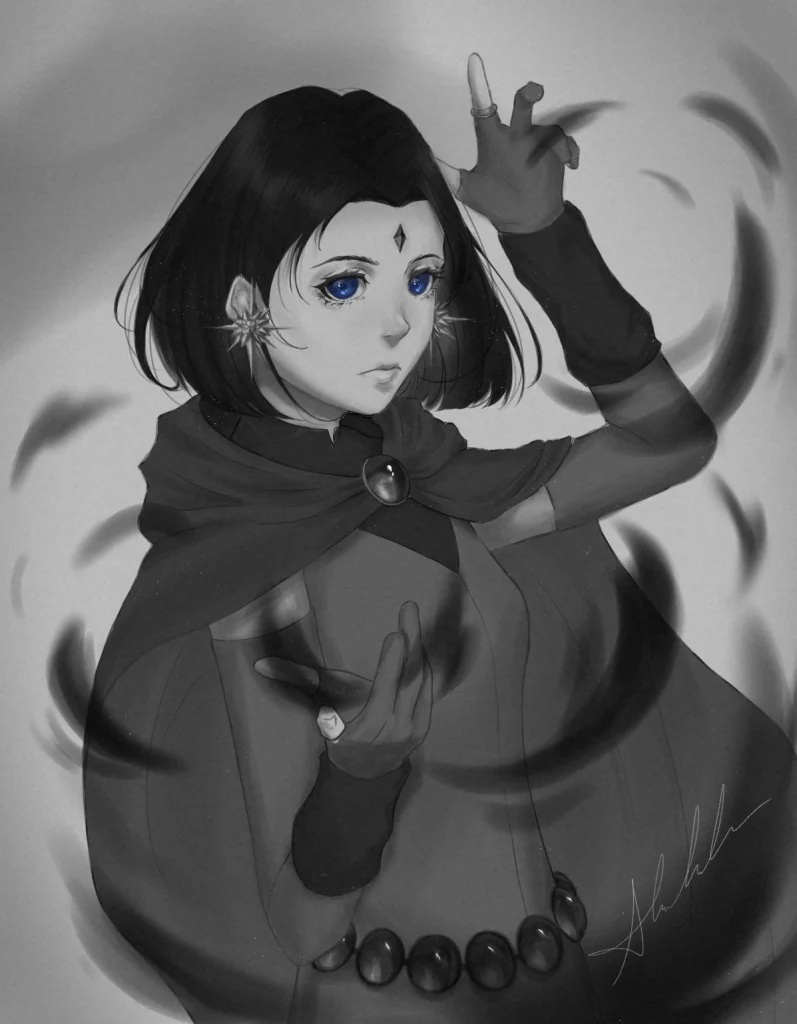 Raven is a member of the Teen Titans. She is a half-demon, half-human who possesses a range of abilities, including flight, teleportation, and empathic healing. She is the embodiment of Pride. Raven is a powerful asset to the team, but she is also plagued by her dark past and her demonic heritage.
Raven is a fascinating character because she is constantly struggling and fighting against her own nature. She is often the voice of reason and compassion.
---
Check out our Art section for more illustrations by our team members and contributors.
Follow The Interlude for more!