Nishachor: HALO's Dark First Step into the Local Scene
Nishachor is a deal much bigger than you think for Haloisaband. The song is the lead single from HALO's debut EP – Oshobbho. And it has arrived years since the band's formation, with no less than a release event with beloved local bands playing to celebrate them. From covering Arctic Monkeys and paying tributes to other bands – to releasing the first song of a project they can call their own — Haloisaband has come a long way, and Nishachor is the first testament.
My first listen to Nishachor was before the music video came out. In retrospect, that was a mistake since it had taken me a while to make sense of why HALO would pair these lyrics with those instrumentals. Yes, every piece of art is indeed open to interpretation – but I had a hard time extending the limits to my imagination just yet.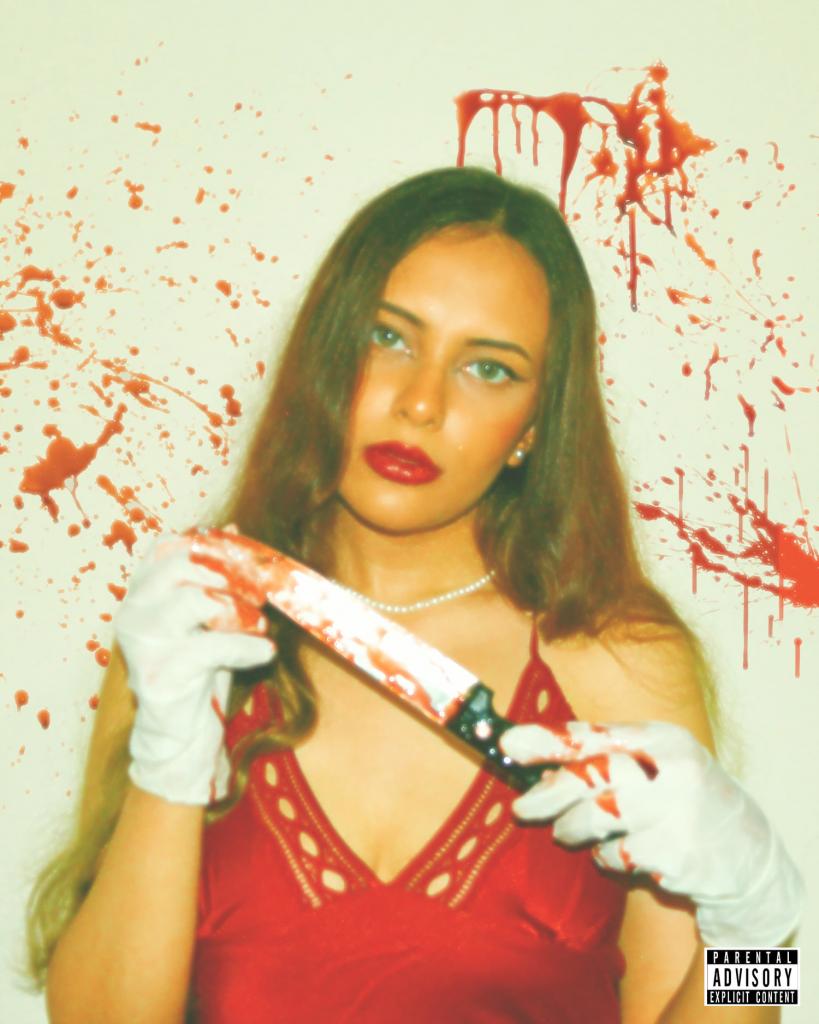 Nishachor tells the story of a person marvelling in daydreams about nights with their lover. Going from endearing to sensual, with a touch of feigned innocence. You won't have to wonder too much—if Haloisaband has put out a debut that follows the path of most local indie acts in town, Nishachor must be a love ballad. 
Then why does the music behind the lyrics sound so… off? Let me be clearer – the Arctic Monkeys' influence is evident, and the playful, upbeat tone is carrying me in as well. Though HALO takes a little risk with the instrumentals of Nishachor, it's a banger. And yet, it seems to cut through the innocent endearment of the lyrics. 
I left it that way. Then, the music video came out, and since I had planned to review the song, I sat down to watch. HALO had teased their music video with photos and a clip from the MV itself – and the suggestions from the promo material were interesting. A woman covered in blood in one, and carrying a suitcase perfectly dressed, in another. 
In the music video is a femme fatale, welcoming guests into her home with illicit promises – only for them to end up dead. As she seduces each man and settles their worldly business (with her hands, knife, or a plastic bag), I realise I had missed the point entirely. The seductress is our titular Nishachor, and it's no surprise that the music perfectly complements her motions throughout the video. 
She is on a murder spree, supplemented by the lustful intention of her victims. Why shouldn't endearment and innocent words be backed by music that sounds like it cuts through it?  
To me, the video had tied the loose ends from lyrics and instruments that didn't quite fit. The lyrics were her invitation to the men she called in, and the music suggested something of a win for her. Though the music left something to be desired, the full experience of the song can make you overlook it. 
In my opinion, Nishachor is a memorable entry into the Bangladeshi music scene for Haloisaband. After the hard work evident in Nishachor, and with their EP coming out soon, I can only expect similar, if not better, projects from the band.
Haloisaband is led by Samik Sadman, with Nafi Khan on guitars, Shahriar Shams on bass, and Enayet Khan on drums. Nishachor was produced with bass takes from Maheyan Hasan and co-produced by A.K. Ratul and Samik Sadman. The song was mixed and mastered at Funk Noodles Studio.
Watch Nishachor on YouTube —
---
Follow The Interlude for more!