July – A slow path to newer beginnings
Disclaimer:
The Editor-in-chief wasn't available to write down an editorial for July due to her ongoing shock of this magazine being half a year old already. Well, it's about 3/4th a year old now, and you might be bored listening to the same voice. If not, maybe she'll come back next month. Cheers! Now, tolerate me for a little bit.
As we faced some roadblocks in June, considering the infamous, disastrous flood in Sylhet, home to most of our team members, we made more relaxed progress towards July. The crisis wasn't over, and the road to recovery wasn't going to be anytime soon. That doesn't mean it wasn't a productive month – in fact, we shook it up by making some pleasant changes within our team. We announced a co-managing editor earlier this month. He has been around for a while. He is, in fact, me. Moving on…
We started the month with the Tech news update article, curated and brought to you by our co-founder Asgar Azwad, who has been vigilant throughout the month in ensuring that the work continues. Not too long after, he curated a list of individuals and organizations that were active during the ongoing flood in order for us to do our little part in helping out the residents of Sylhet.
The festive mood was resumed by a list of movies compiled by yours truly, which we published – and I used the same cover that I did for the previous list – laziness? I call it recycling. Then, Nubah came up to counter the silliness with a heart-breaking article about Colourism in Bangladesh, bringing us back to our grim reality with her dedicated piece to an overlooked problem in our society. I guess we need a certain level of… Balance. Don't be too practical and ignore my article, though!
I have been the most pleased with our Visual Media department this month – with Shihab clicking and assembling his way through an album titled Under the Moonlight. We managed to take a trip to Morocco through Mehdi's beautiful compilation of the greeneries. As for the artwork section, Anika did an insightful pixelated illustration on Rain, and we were blessed with a beautiful collection of art journal entries by one of our newest contributors, Sumaita. Speaking of newer contributors, Nazia graced us with an endearing blog, taking us through her train of thought.
In the more dynamic part of our department, the sports section presented us with an article based on the illustrious career of Carlo Ancelotti, written by Shadman. Prodipta, one of our most consistent writers, came up with an opinion piece on Monopoly. Asgar, as present as he was, produced yet another article- this time on the worth or lack thereof – of foldables phones. Maisha's review of Nishachor by an up-and-coming band is also commendable, and I hear it has gone through many edits after getting feedback from our editor-in-chief, who reminded me to thank Maisha for her patience and cooperation on her behalf.
Now, I did mention something about new beginnings. There are two – to be specific. First, I was able to introduce a recommendation segment on our website, titled "Interlude Rex," where you can send us articles about something you loved and would like to suggest to a group of people. It could be anything- a movie, tv show, documentary, books, comic books, another website! I'll go through your suggestions and publish them on a bi-monthly basis. We have already started getting an exciting number of submissions.
Asgar, yet again, who knew? We did! Now, you do too! Our semi-beloved co-founder finally managed to publish our first satire article! That's right, people. We have finally opened up our satire section after a long, hard road. Check out our first article, but be careful – it is a bit unnerving and highlights the focus on a fruit – a LOT.
So dear readers, here's to new beginnings as we move towards them with the same old team members taking on newer responsibilities while adding fresh faces along the way. Let's say it's the reversed version of serial killing, where we try to add new life to this ever-growing and happy parasite called The Interlude. I know I went a little overboard with this one because I might not get a chance in the near future. Thank you for being so patient with us as we have struggled to be with ourselves.
Now, some of you might be thinking – will he ever finish the article on Marvel that he himself brought up while nobody asked for it? The answer is –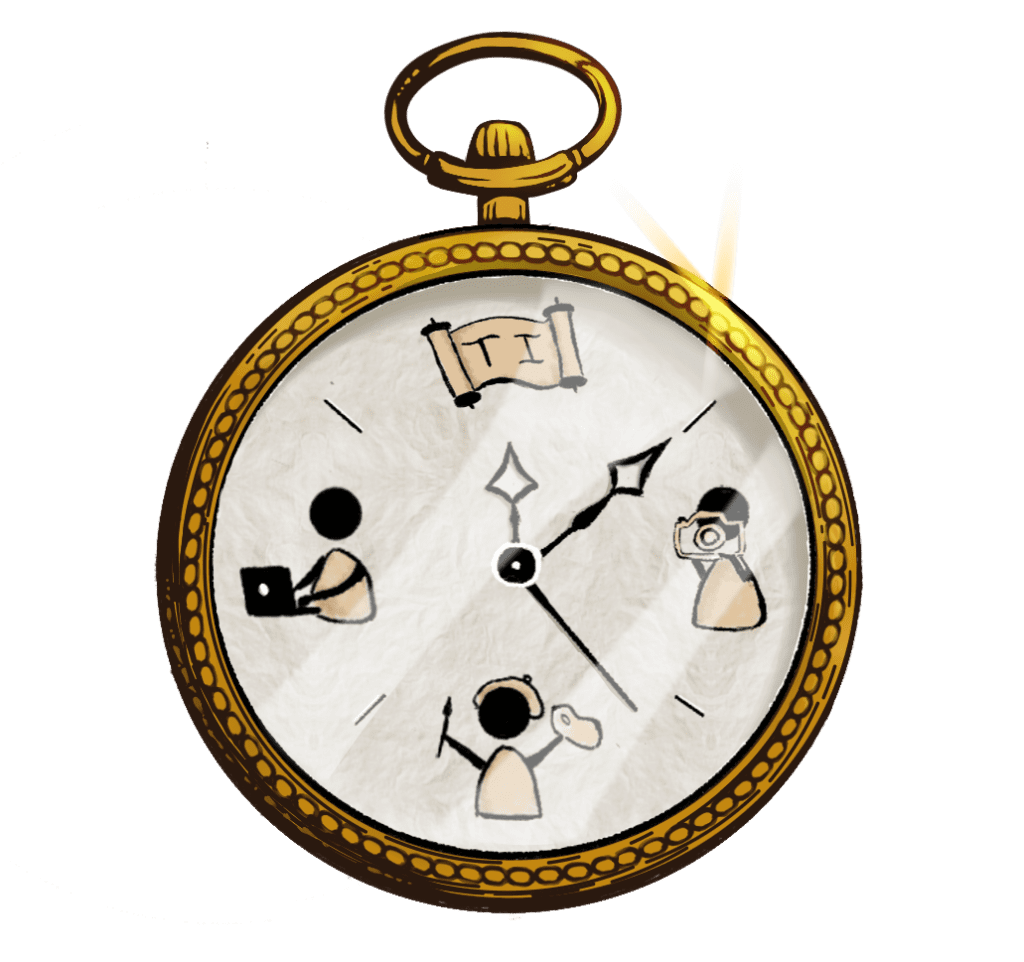 Send your work to [email protected] and follow us on our social media platforms-
Click the Follow button below to stay updated with us!