Carlo Ancelotti: The Legendary Career of the Former Professional Footballer since 1992
"A foolish consistency is the obsession of little minds, worshipped by little politicians and philosophers and theologians. With coherence, a great soul has, quite simply, nothing to do." – Ralph Waldo Emerson.
The Playing Career of Carlo Ancelotti 
Carlo Ancelotti departed Roma eight years after his arrival when Liedholm wanted him. It was 1987, Viola was certain he had struck a deal, and even Silvio Berlusconi, his new president, was not entirely certain he had strengthened AC Milan. Ancelotti, who was then 28 years old, had had a history of knee ailments; in the words of his Rossoneri coach, "he had more plastic than cartilage in his knees […]." Carlo heated his knee with a hairdryer while it was cold so the hardened plastic would melt.
That coach was Arrigo Sacchi, who converted Ancelotti back into a brilliant football player and made him the centre of the most competitive squad in history. With innovative working techniques, he was successful and with a footballing vision completely divergent from the traditional Italian one. Enraptured by Sacchi's vision of football, in 1992, Ancelotti quit playing football and became assistant coach of the Italian national team, led precisely by his mentor.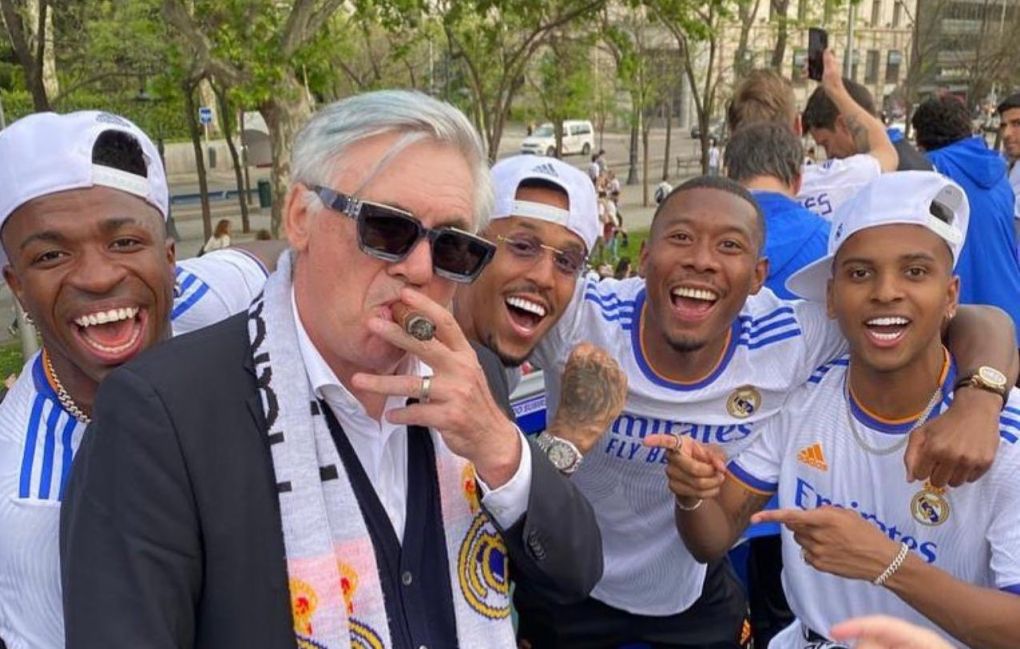 The Start of an Illustrious Coaching Career 
Carlo was now more Sacchian than Arrigo: in 1996, he became the coach of Parma, which he fielded a very rigid 4-4-2, in which there was no longer even room for the shadow of the number 10.
At the end of the 1990s, there were two coaches in Serie A who were more ideological. The first is Zdenek Zeman, a proponent of vertical vertigo football, in which the defensive line stands as close to midfield as possible: the 4-3-3 is a religious conviction, immutable and eternal. The other is Carlo Ancelotti: having left the national team in 1995 to coach Reggiana, he was ready to continue the credo of his master Sacchi.
At the presentation press conference in Reggio Emilia, Ancelotti presented his vision: "How do I differ from Sacchi? In nothing, I hope. Being his copy is not diminutive for me, it is an ambition. I met him when I was 28 years old and I thought I knew everything about football, instead, I realised I knew very little."
Reggiana returned to Serie A after a disastrous start to the year, and Ancelotti was called up to manage the Parma battleship. He put the club up according to a highly strict form of Sacchian football for two seasons, from 1996 to 1998: hellish training techniques, a 4-4-2 that was fixed in stone, and little consideration for individual potential. Parma transformed into a defensive dystopia by automating the application of Sacchi's football ideals; the Gialloblù won 11 games by a score of 1-0, finishing second in the league, but became the most monotonous club in Serie A.
Ancelotti, meanwhile, transformed into the sacchismo Torquemada and made Gianfranco Zola play as a wing-back on the sides. Zola gave up after months of arduous training: the talent who had ended. Ancelotti, meanwhile, transformed into the sacchismo Torquemada and made Gianfranco Zola play as a wing-back on the sides. Zola gave up after months of arduous training; the gifted athlete, who had placed sixth in the Ballon d'Or ranking the year before, was sent into exile in London. November of 1996. Ancelotti fought vehemently against Roberto Baggio's entrance in July 1997; although the deal had already been struck, a player of Baggio's calibre could not fit into Parma's tactical philosophy.
Meanwhile, Zeman arrived at the helm of Roma and promoted 21-year-old Francesco Totti to the technical leader of the team. To allow him to perform at his best, the Bohemian coach allowed his number 10 more freedom of interpretation, starting on the left wing and moving into a classic trequartista position without always having to take on the deep cuts in the box, typical of Zeman's wings.
At the end of the 1997/98 season, Parma finished sixth: sacchism seemed to be in its twilight, Carlo Ancelotti was without a shadow of a doubt the most dogmatic coach in Serie A, and no one wanted him on the bench anymore.
When Ancelotti is slightly annoyed, he arches his left eyebrow a little. If he arches it a little more, there is an air of storm. It doesn't happen when we discuss his favourite dish, boiled meat. He wants mustard, and he doesn't like horseradish' (From Gianni Mura's interview with Carlo Ancelotti, 19 March 2009, La Repubblica).
Ancelotti's Work in Milan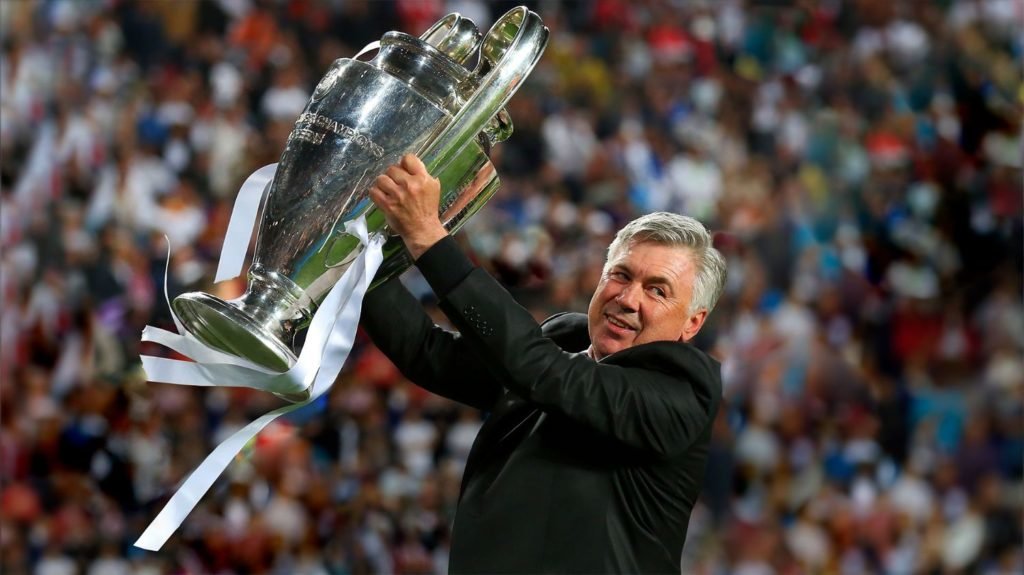 Whenever Ancelotti mentions Sacchi, he tends to emphasise the aspect of revolutionary training methodologies: we would move from the tradition of warming up and training matches to hard physical (the runs in the woods with Pincolini) and tactical (both video and on the pitch) sessions. In the evenings, players could not climb the stairs due to fatigue. From there to Milan the step is short. In the Rossoneri, Sacchi's former deputy probably achieved his tactical masterpiece, creating the 4-3-2-1, the Christmas tree module.
Starting from the 4-3-1-2 already used at Juve, Ancelotti arrives at reversing the offensive triangle due to the injury that keeps Shevchenko out and to make the most of the characteristics of the players at his disposal. The need is to use Rivaldo, Rui Costa and Seedorf on the pitch at the same time, to which is added a Pirlo transformed by the coach (at the suggestion of the same player) in the model of the low play of 2000 football.
Moving past the Brescian talent, Milan's action is being developed with the two trequartisti in mind. The game of pairs starts in the finishing zone, where the half-back and the three-quarter-back must alternate their movements: one goes wide, while the other crams into what we now refer to as half space on the pitch.
The two No. 10s are urged to seal the central passing lanes, and the squad must first gather itself defensively behind the ball before being proactive. Their expertise lies there. The half-back or full-back will come out sideways in the case of an outside ball. comes out sideways.
That Milan remains one of the most beautiful and successful expressions of Italian football in the new millennium.
Ancelotti's Success in Bayern
Football changes, as do people, and in 2017 Ancelotti was exonerated by Bayern due to his training sessions being considered too bland, in all respects. The Bavarians were coming off three seasons under Guardiola: intensity, spectacle, victories but 'only' three consecutive Champions League semi-finals. For this they had turned to Carlo, the cup king: and after all, in the classic alternation between architect and manager coaches, the choice seemed correct. Ancelotti would take Guardiola's paranoia and obsessions away from the group and make Bayern a more malleable and serene team: an Ancelottian team.
The transformation seemed to come true already in the first season when the Bavarians dominated in the league and reached the quarter-finals of the Champions League against Zidane's Real Madrid: after losing the first leg at home, Bayern won in the 90 minutes in the return and led the match into extra time. It was referee Kassai and Cristiano Ronaldo who tilted the game back to the merengues' side: Ancelotti did worse than Guardiola and was eliminated in the quarter-finals.
Reputation as a Champions League Coach
A few months later, at the end of September, Ancelotti was even exonerated: a drastic but not sudden decision. Bayern had just been overwhelmed in the Champions League by Unai Emery's PSG 3-0: things that happen in the group stage when there is still time to recover. Ancelotti, however, is now being called upon by clubs who want to win the Champions League at all costs because they are used to winning the league regularly. Carlo, on the other hand, makes no secret of his special relationship with Europe's most important football trophy: his first biography is called I prefer the cup, and so far, he has only won four domestic championships but three Champions Leagues.
The label of Champions League coach proves to be a condemnation: there is no competition so fluid and illusory, so fluctuating in its trends, so tied to the intangible variables of football. It more or less amounts to being called a coach of dreams, a conjurer: and from Bayern onwards, it seems that by now, all of Carlo's tricks have been discovered.
The Bayern dressing room shattered the myth of Ancelotti's pax ancelottiana, of the locker room pacified by his almost Zen-like serenity, by the radiance of his peasant goodness: Ribery, Robben, Hummels, Müller and Lewandowski publicly turned against him – in the Paris rout, three out of five started from the bench.
At Bayern, it is the training methods that cause a stir among his players, but in a negative sense: not because they are too hard but too soft. After his exoneration, revelations from the German magazine Kicker emphasise the lack of intensity in training: Robben allegedly said that even his son's team trained better, and organised secret training sessions with other teammates, without Ancelotti's knowledge.
Zidane's Spell
"It is wrong to focus on a system of play that is considered ideal par excellence, while it is right for the coach to create a system modelled on the characteristics of the players he has at his disposal and within which they must feel at ease" (Carlo Ancelotti, Il Mio Albero di Natale, 2013)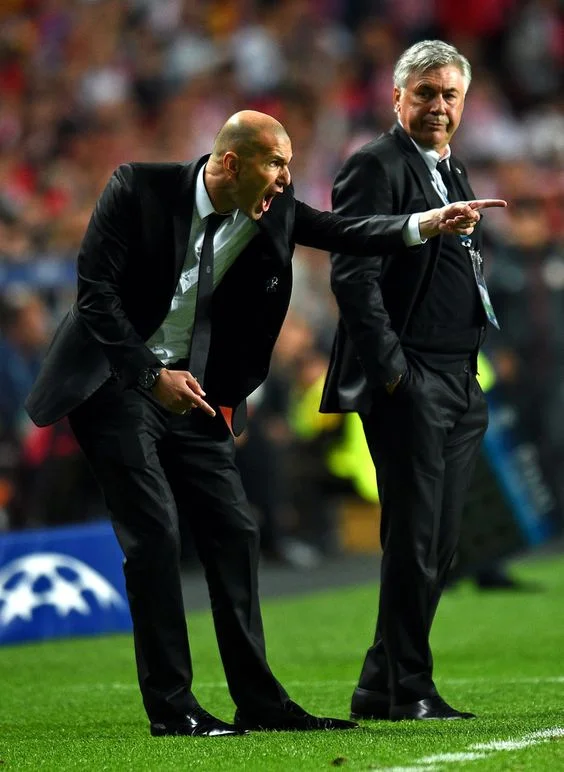 In the recent history of Real Madrid, there is a fundamental encounter that changes the trajectory of the Casa Blanca in the contemporary world. That meeting took place in Turin, in February 1999: Carlo Ancelotti, who had just taken over from Marcello Lippi on the Juve bench, met Zinedine Zidane. From that moment on, Ancelotti's coaching style changed: 'It was thus that, for the first time, I placed the team, or rather the characteristics of individuals, at the centre of the project, and abandoned my beloved 4-4-2 to switch to the 3-4-1-2'. Sacchi's ideology collapses to find a place for that team's best player, Zidane precisely.
Ancelotti's transition to individualism was painful and exhausting – Juve finished second for two seasons in a row – and was only finally completed with his move to AC Milan. A very spectacular Milan, but not very Sacchian: based on individuality and individual tactics, within a well-organised framework.
When he arrived at Real Madrid, in the summer of 2013, Ancelotti needed a deputy: urged on by the club, in particular by president Florentino Perez, he chose Zinedine Zidane, at his first experience on a bench. It was now Ancelotti's turn to change Zizou's life, turning him into a coach. In their first season, Madrid won the coveted Tenth, an obsession that had haunted the Casa Blanca for twelve years. Zidane transmitted the Madrid spirit to Ancelotti, that feeling of technical and spiritual omnipotence, in which every match became a succession of magical moments capable of subverting all the laws of football.
Ancelotti teaches Zidane how to manage a locker room of stars: by stepping aside slightly, without attracting too much attention, even in the media. The pair parted soon after winning the Champions League because Zidane decided to coach Real's second team, without much success. Ancelotti is shown the door after a second season ended with an elimination in the semi-finals of the Champions League: there is no room for error at Real. Ancelotti prefers the cup, but the cup cannot be won every year.
At least, this was believed to be the case before Zidane's incredible Real Madrid hat-trick, leading the first team since January 2016. Zizou's management looks like a carbon copy of Ancelotti's, in terms of media, tactics and management. Real Madrid is transformed into a blob capable of squeezing in anywhere, lacking any tactical solidity but able to interpret any game situation. Is Zidane the continuation of Ancelotti or the personification of the Madrid spirit? "We have always supported the coach because he is a humble person who loves to listen and this always makes things easier": this sentence by Cristiano Ronaldo could be valid for both, Zizou and Carletto (but it was only addressed to the former).
Carlo's Return to Real Madrid 
After Zidane, the only possible choice for Real was the return of Ancelotti. The alternation between the two on the Real bench seems to tell us that there is only one way to coach the merengues: those who have tried to give the team a precise identity have been overwhelmed (like Benitez and Lopetegui). In Kroos's words after the victory against City, there is all of Ancelotti's relationship with his players: "Ancelotti asked for the opinion of the most experienced players on who to replace in extra time. This situation describes him perfectly as a coach and is the reason why he works so well with the team."
It is not just a question of relationships with the senators, but also of knowing how to develop the youngsters: Vinicius Jr.'s impressive performance, Rodrygo's growth and the confidence in Camavinga, all elements of a classic Ancelotti alchemy – like Kaká's explosion in his first year in Milan.
Real Madrid can only exist in this liquid, deconstructed version, capable of doing and undoing in the same moments: of being humiliated at home by a semi-derelict Barcelona and winning La Liga well in advance; of being tactically overwhelmed at the Bernabeu by Chelsea until going down by three goals, and coming out qualified for the semi-finals; of being pelted by Manchester City in the first leg, without ever falling, triggering in the opponent a sort of fear of Madrid immortality.
A cup team, as Ancelotti's teams have almost always been: not particularly regular, capable of running into bad days or moments, but always ready to surf the randomness of football, to dominate it through technique and mental approach. Teams capable of losing a Champions League already won or a championship on the last day, but also of always understanding the moment, of winning the Tenth at the last second of a game already lost, of overturning a result in 90 seconds by upsetting the opponent.
This is also why it is surprising that Ancelotti goes down in history for winning the five most important championships in Europe. Without considering his experiences with Parma, Napoli and Everton, and including only full seasons, we would have to say that Ancelotti has only won five championships in 16 seasons at the helm of Juventus, Milan, Chelsea, PSG and Real Madrid.
In a championship, you have to be more obsessive, more regular, more solid, and less liquid. The ability to win in any country, however, should not be underestimated because it is inherent to the Ancelottian essence of being able to adapt to any context, always remaining the same – an essence that he manages to fully convey to his teams and that has no equal in contemporary football.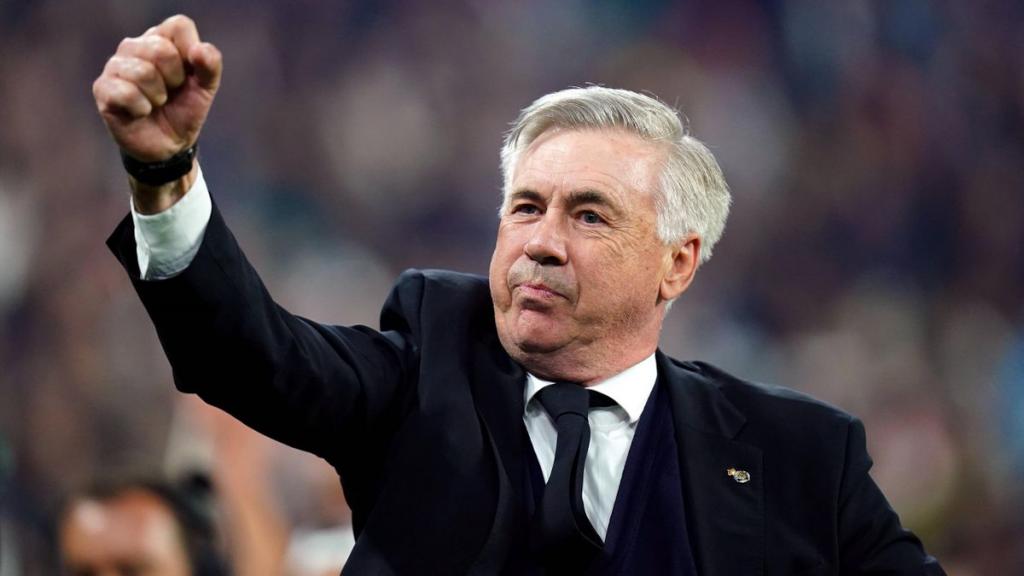 Not the greatest coach ever, probably, but a coach forever, for all football eras past, present and future. Ancelotti not only saw the birth of contemporary football, but he was also one of the architects of it in Sacchi's Milan; Ancelotti is before and after Klopp and Guardiola; Ancelotti is Vittorio Pozzo; Ancelotti is José Villalonga and Miguel Muñoz of the golden years of the great Real; Ancelotti is Bearzot and Sacchi; Ancelotti is Liedholm and Del Bosque.
A friend of Valdano claims that the concept of miedo escenico is his invention to cover up the existence of a Bernabeu ghost, capable of directing matches. Valdano's answer is the definition not only of a team but of Real Madrid's history: with superior talent, it is easier to be lucky. Ancelotti is Real Madrid in its primordial footballing will, not a wish, but an eternal state of mind: may the strongest win.
---
Follow The Interlude for more!