Evolution of the Fullback Position
There is no position that has been renovated more in the previous fifteen years than the fullback position. Today's fullbacks face enormous demands, particularly in an attacking sense, and there are numerous renditions of the position.
First, let's take a look at the various duties that fullbacks play. As an aside, it's worth noting that "fullback" refers to the broadest defenders in a back-four, rather than the wingbacks of a back-five, as they are naturally referred to these days. Historically, the widest defenders would be referred to as fullbacks, but today, we would conceivably still summon them wingbacks in a similar pattern. The libero role was prominent at the time.
Historically, fullbacks were mostly designated for their defensive contributions. Defending the back post and covering the centre backs were the primary duties of the fullback when the ball was on the other side of the pitch and precluded the opposition's wingers from getting crosses into the box. If there were left-footers in the squad, the right-footed fullback and the left-footed fullback were usually right-footed. Paulo Maldini is the most outstanding and most successful example, although other right-footed left-backs include Denis Irwin, Giacinto Facchetti, Gianluca Zambrotta and Javier Zanetti (at different points of his career).
No coach has had a bigger influence on the various fullback roles of today than Pep Guardiola. The way Guardiola set up his fullbacks at FC Bayern München, after leaving Barcelona and Alves' absurdly high position, encouraged new generations of coaches to follow in his footsteps. Because many German teams are adept at attacking from behind, Guardiola adopted a defensive strategy in Munich that focused on disrupting the flow of attacks from behind. In order to build attacking frameworks like the one depicted in the graphic below, he rotated his fullbacks into midfield. When Pep Guardiola was in charge of Bayern Munich, Arjen Robben and Franck Ribéry flourished in wide positions because of their excellent technique.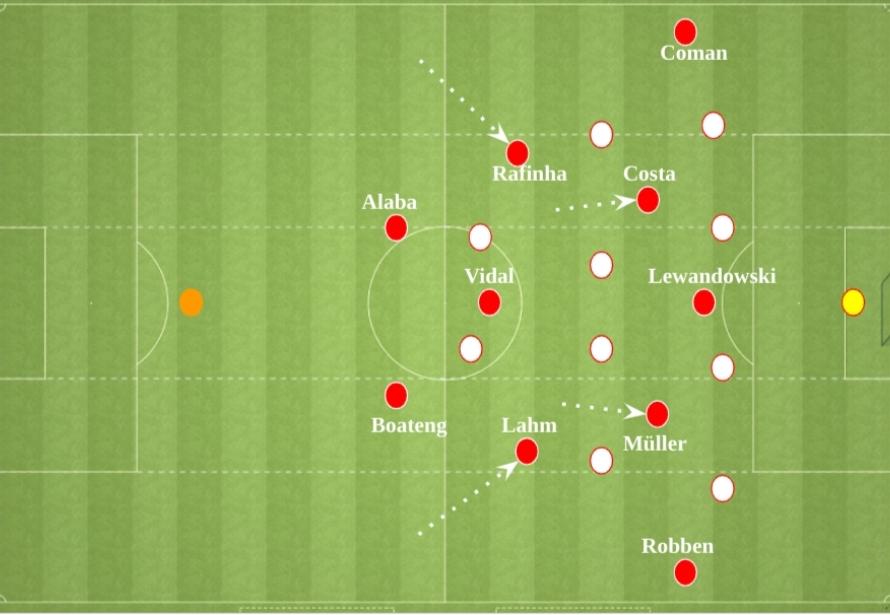 With inverted fullbacks, you can counter-press effectively in midfield with good space behind the ball, enabling your wingers to play in places where they thrive and your offensive midfielders to push on into more dangerous positions, which can help your team's "rest defense," if you will. Additionally, the fullbacks are able to get back into position more promptly when possession is lost because of their position in the middle of the field rather than on the flank. Most managers like to have fullbacks defend the wide expanses rather than midfielders or central defenders moving out there, as such, this is a positive for them.
As an example, look at the following line-up, which features inverted wingers and very high fullbacks. It takes a long time for the fullbacks to come back into shape after losing the ball. As fullbacks rush to retake their defensive positions, central midfielders and centre backs are frequently forced to defend the wide areas in transition.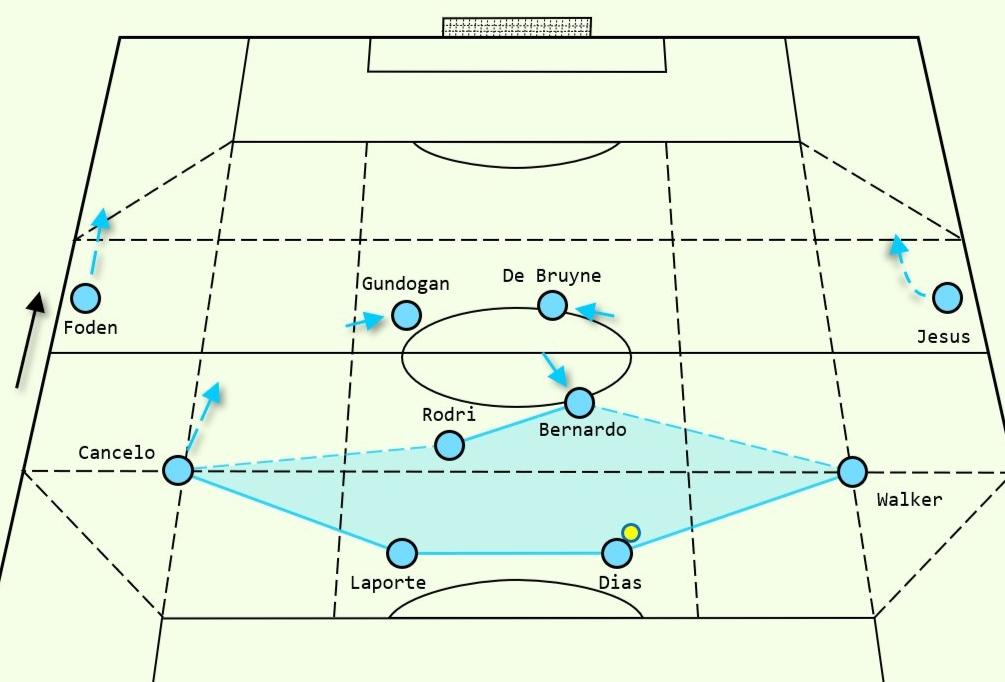 For high fullbacks, the great distances they must travel to recover.
When the ball is lost, the fullbacks and central midfielders can immediately return to their defensive positions in the system pictured below. A speedier defensive transition is hoped for as a result of the players' reduced return distances.
For inverted fullbacks, the shorter distances to recover.
A creative centre midfielder can move higher and try to influence the game around the opposition's box since the fullbacks provide midfield balance.
Creative midfielders and specialist wingers alike can benefit from the use of inverted fullbacks since they give a platform from which to attack fullbacks. Fullbacks who play in an inverted position don't have to worry about creating chances for their teammates, because crosses and final-third passes are taken care of by others.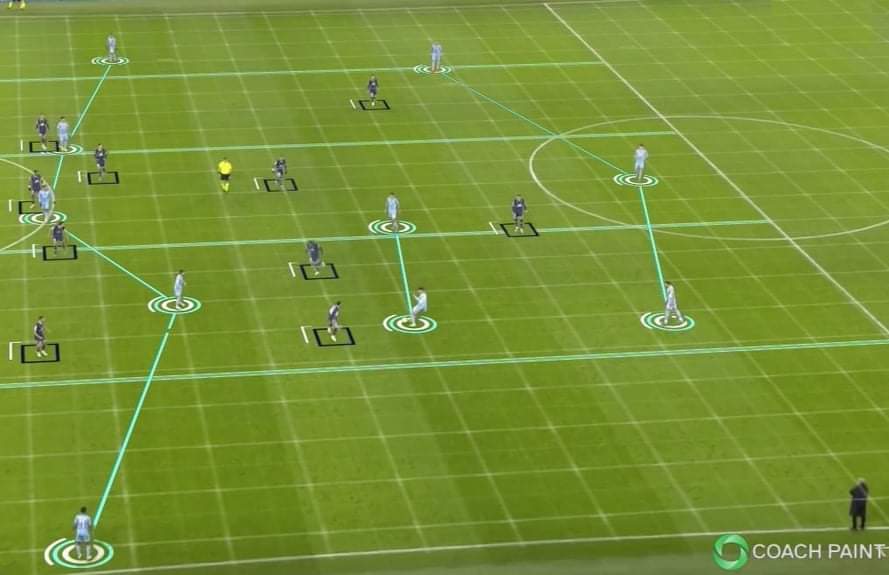 Having fullbacks like Trent Alexander-Arnold, Andy Robertson, and Luke Shaw on the team might reduce the creative burden on fullbacks, allowing them to focus more of their time on short passes and transitions from defence to offence. Wrong-footed fullbacks, is not a new notion as many right-footed players have played as left-backs for long spells of their careers. Very few left-footed players have consistently played at right-back, though. This is logical in the sense that there are more right-footed players than there are left-footed, but I think a left-footed right-back can open up intriguing attacking possibilities.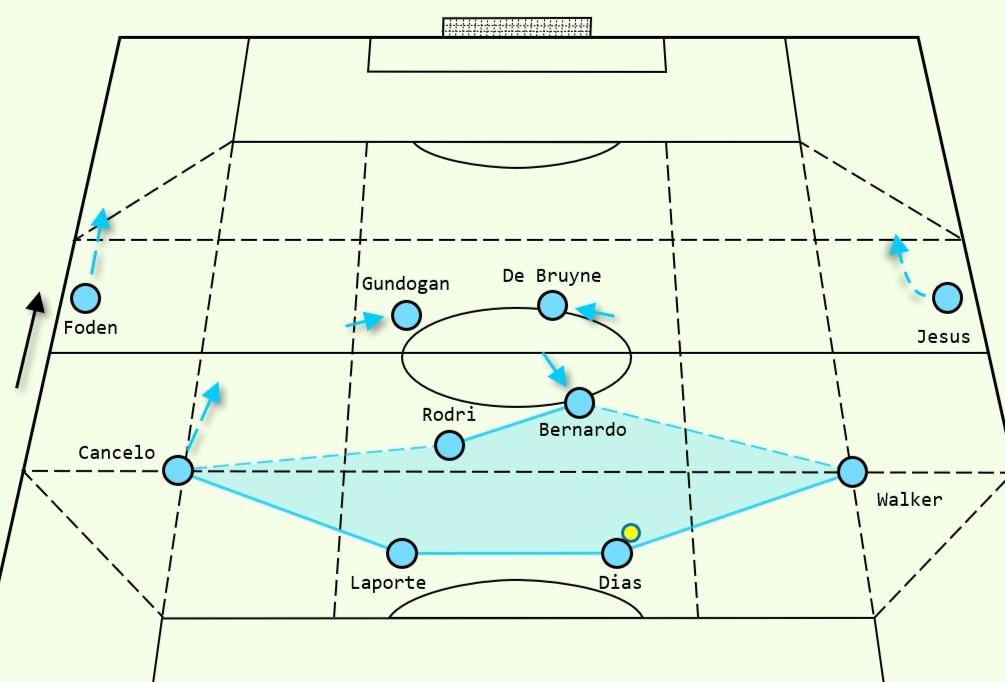 For starters, it might provide a slew of new passing lanes for clubs pressing the fullback toward the touchline. In many circumstances, teams employ the touchline as an extra defender and intent to get the ball to fullbacks before aggressively pressing. Because of this, only a few passing options are attainable to right-footed right-backs and left-footed left-backs. Fullbacks are inherently drawn towards the line of scrimmage when under pressure, but this severely limits their choices.
To put this into perspective, imagine that the same situation arose for a left-footed right-back. The fullback automatically creates central passing options by transferring the ball to his or her favoured left foot to evade the oncoming pressure. An overload of central midfielders would allow for a ball switch to the other side of the field, and the pressure would be alleviated as a result of this switch. It's true that if the fullback is trapped along the touchline, the following pass with the weaker leg may be tricky, but I think the pros outweigh the negatives here because additional choices to dodge pressure would prevent themselves.
The thought of inverted fullbacks with wrong-footed fullbacks intrigues me the most. A left-footed right-back in the right-sided half-space can receive on their back foot and then take the following touch, like a pass, with their best foot. This would be achieved without the player having to take an extra step between the first and second touch. As a result, a team aiming to combine swiftly in core regions could pass faster. An inverted left-footed right-natural back's passing possibilities are shown below.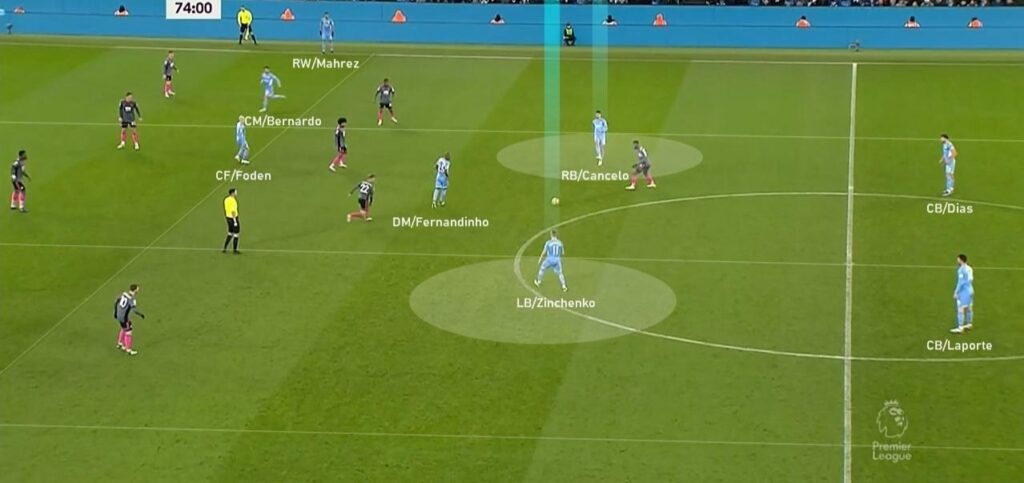 When defending against wingers that try to cut inside on their favoured foot while being wrong-footed, it is advantageous to have fullbacks who are wrong-footed. It's only natural that the fullback's preferred tackling leg would be facing inwards when those wingers cut inside. Modern football's attacking tendency has, for example, seen right-footed fullbacks like César Azpilicueta succeed when playing as a left-back.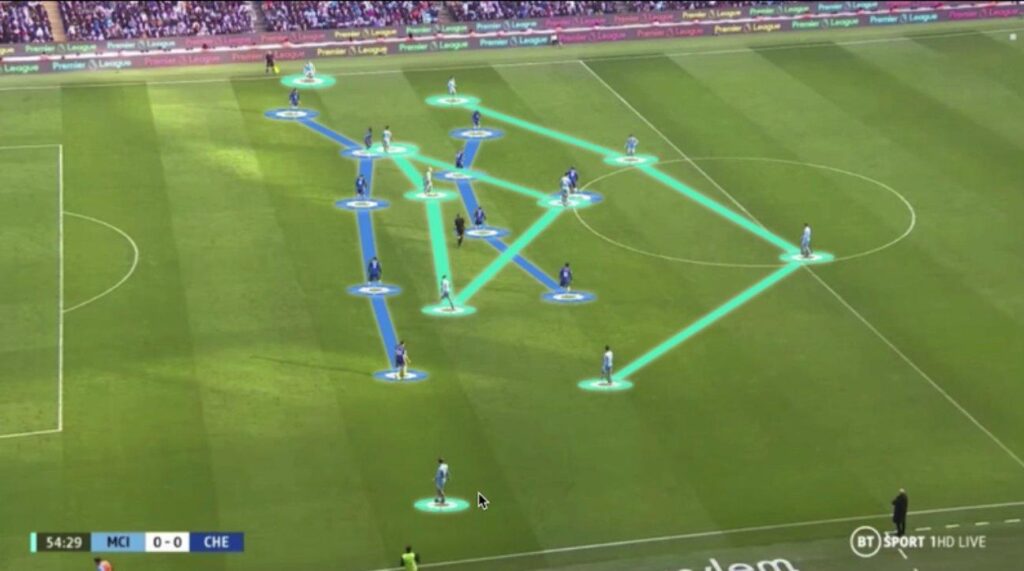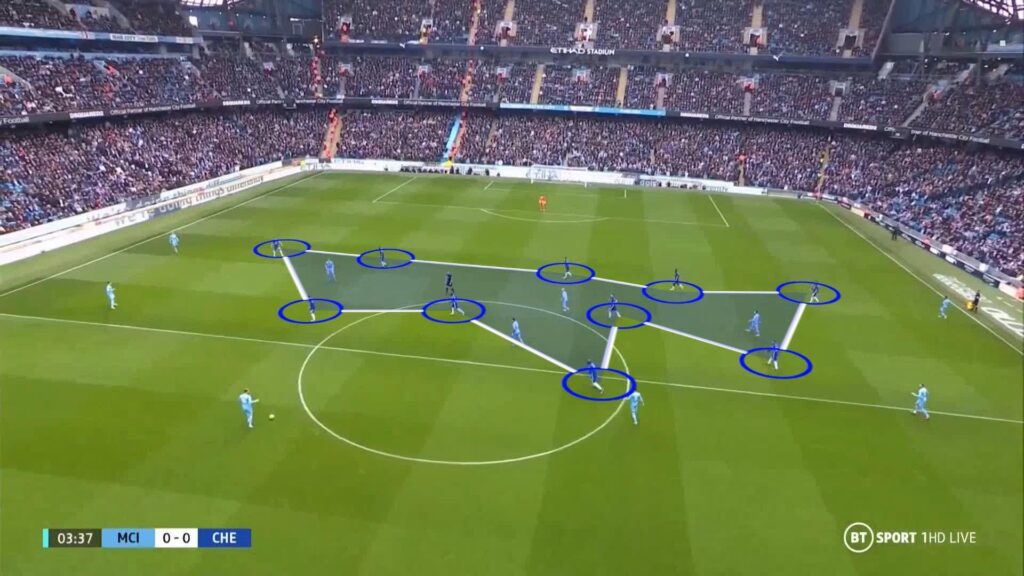 The fullback position is one of the most intriguing in modern football, with a variety of approaches to the position evident in the current game. Currently, we see a variety of fullback roles, including the traditional fullback role (Aaron-Wan Bissaka), the role of a situational "third" centre-back (Kyle Walker), the role of inverted fullbacks (Jacob Cancelo and Danilo), the role of playmakers (Trent Alexander-Arnold), and the role of attacking wide forwards (Andy Robertson and Jordi Alba). However, the role of Right-footed left-footed right-backs have not yet been used on a regular basis, therefore it will be interesting to watch which team is the first to experiment with this strategy. Whoever wins could also be the person who changes the game forever.