Stranger Things Season 4 Fan Art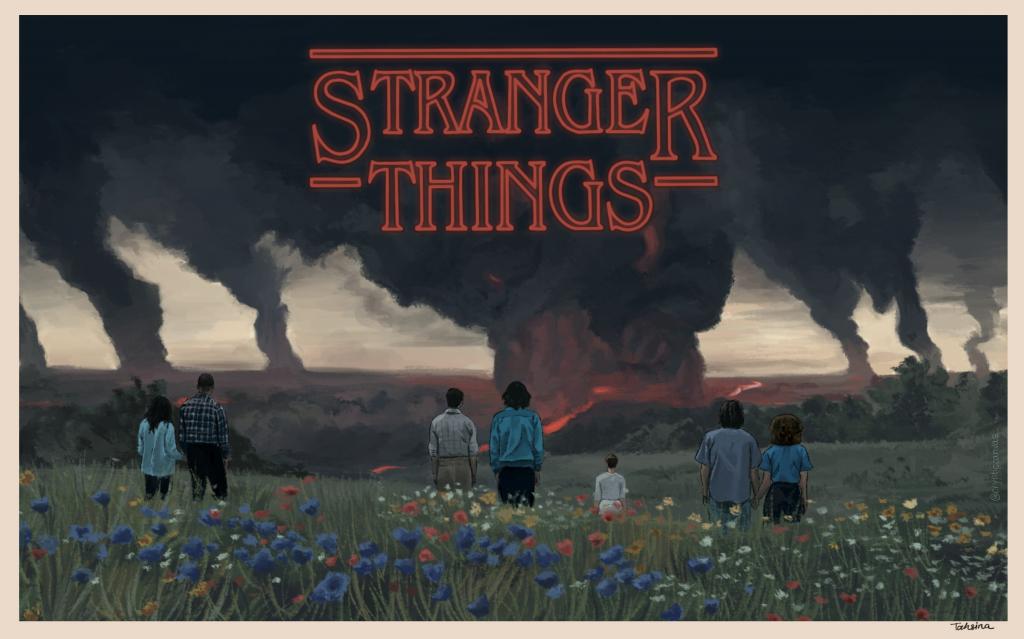 Stranger things is a coming-of-age, science fiction, horror drama television series by Netflix.  The Duffer Brothers are the showrunners and executive producers, in addition to being the show's creators. Dan Cohen and Shawn Levy are the executive producers.
The plot centres on a group of friends who meet Eleven and learn about their town's mysteries and what has been haunting them. The first season was released in July 2016, the second in October 2017, the third in July 2019, and the fourth in two volumes.
Volume 1 of Season 4 was released in May 2022, followed by Volume 2 in July 2022. The fifth and final season of the show has been confirmed for 2024.
---
Check out our Art section for more illustrations by our team members and contributors.
Follow The Interlude for more!