Movie Landfill: The Best Movies We Dug Out in 2021
2021: A year that took upon itself to be an improvement on the previous year. And that, it did, in terms of movies. Theatres began selling again at a relaxed capacity. Precautions were taken. Couples snuggled on the back seat. Spider-Man made a billion dollars. However, we will not be focusing on one whole year. For that will be a huge disservice to our old, ever-growing friend, a.k.a. the Internet. Usually, year-end lists consist of whatever happened in that year only. Allow us to paraphrase King T'Challa in order to get my point across—WE WILL NOT DO THAT HERE. We figured since we have access to billions of hours of content from all points of time, why limit ourselves? (Irony is, the list itself will be limited).
Together, we have compiled a list of movies that we have discovered this year- 2021 and/or otherwise, for you to skim through, see-through and read… (you guessed it) through. Here are our top 10 movies we dug out this year in no particular order:
1. Knives Out (2019) – Directed by Rian Johnson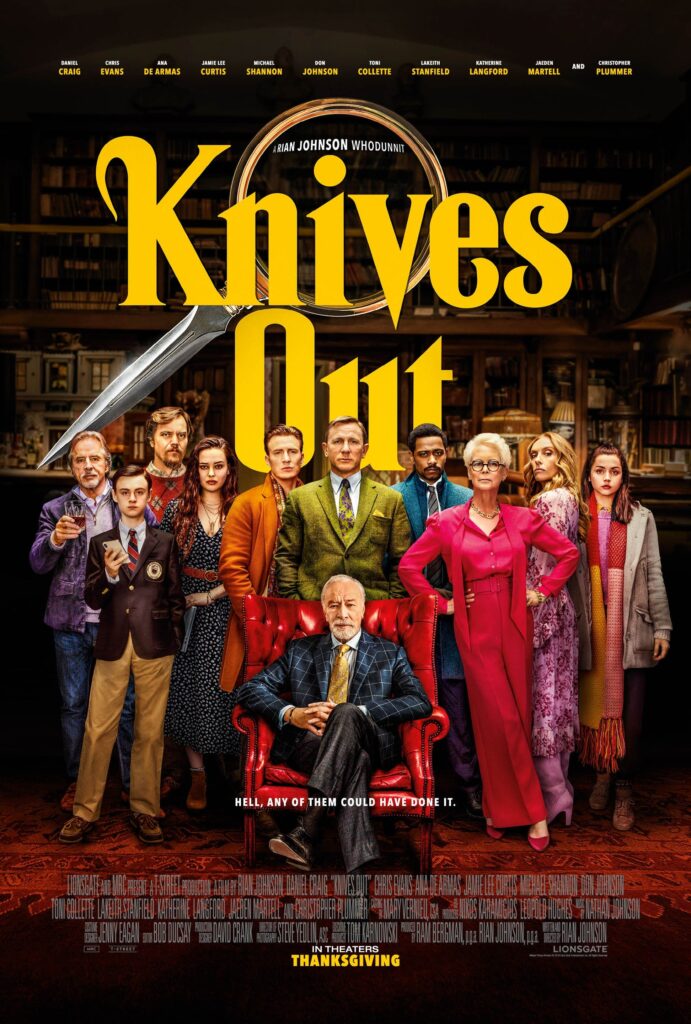 James Bond does a Southern accent and tries to solve a murder mystery with Captain America as one of the prime suspects. Does that sell tickets? The box-office returns say so. If you look beyond the seemingly predictable, modern retelling of an Agatha Christie-inspired story- where a wealthy mystery writer is murdered, and a private detective is secretly hired to solve the case. The suspects range from various deceased person's family members to an immigrant caretaker. You will see how well-crafted the film is throughout. There is hardly any scene in the film that does not serve the purpose of the story. The twists are crafted only to drive the story along, not to put an end to it. On top of it, the film has brilliant performances, particularly from Daniel Craig- DUH- Chris Evans- DUH the Second- and the surprisingly hilarious Toni Collette. With slick editing, exquisite production design, and writing that is funny in the way it's effortless and accurate within the times, Knives Out is a perfect lesson for any aspiring screenwriter out there.
2. His House (2020) – Directed by Remi Weekes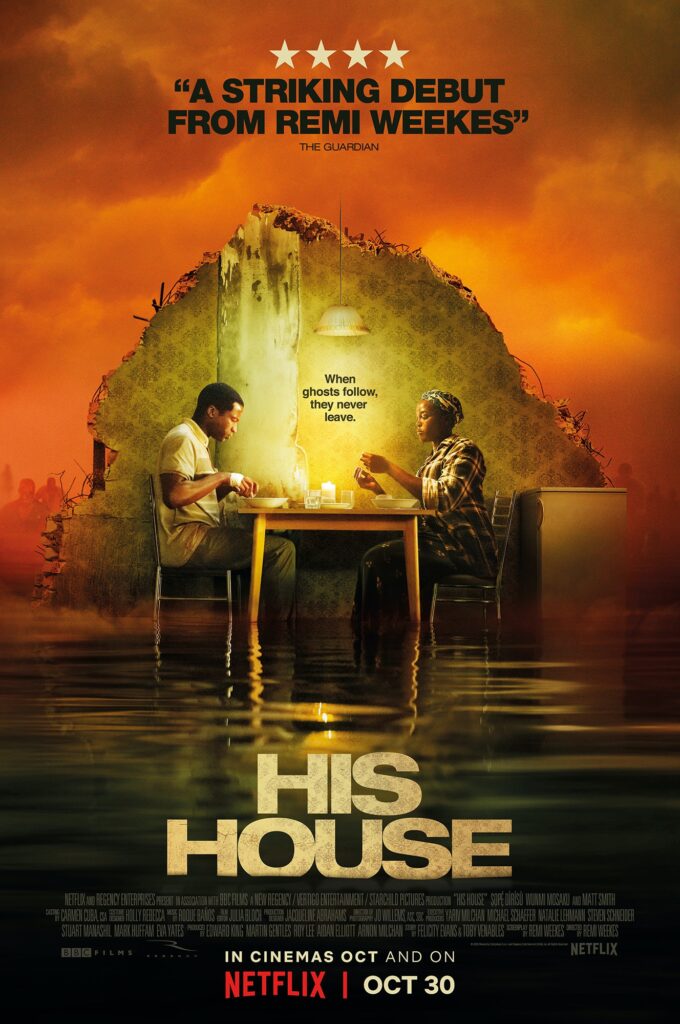 A few people sat in a room next to each other and said, "Let's make a horror film about the immigrant experience." As if the experience itself isn't terrifying enough! A refugee couple flees their homeland in order to seek asylum in the UK. The experience, already with its trials and tribulations, grows eerie as they sense a supernatural presence in their new house. If you love horror films, this is it. If you like to watch something about the little interesting aspects of immigrant life, this is also that film. The scares in this film rely more on the psychological aspect than the physical. Themes such as grief, identity and the guilt of moving to greener pastures while abandoning everything you have ever known plays a key part in the psyche of the distraught couple. With the visual effects and the ever-realistic production design, costume design is precise to its core. The sound team for this film deserves a special mention—it makes excellent use of silence during scenes when there is only one character in the frame- obviously with the ghost accompanying it. Ghosts do not exist. It is my responsibility to acknowledge facts while leaving the door open by 3 inches. The performances of the two leads are excellent- given that they are the only characters the story focuses on. It is rare to make horror films with two equally fleshed out male and female characters. The writing is worth its own article- from the character development of the pair to their contrasting routes towards acceptance- the film is a treat to all the horror movies buffs.
3. Kumbalangi Nights (2019) – Directed by Madhu C Narayanan
This movie, in my opinion, was one of the best, most original films of the last decade. The story of this gem follows four brothers living on a desolated tin shade house on the banks of a river that is more of a tourist spot for people who want to see the real beauty of Kerala. The film establishes all of its themes within the first few minutes, where two of the brothers are at each other's throats as they hurt their fragile egos. It is a step towards the right direction for Indian cinema as it follows the themes of parental neglect, mental illness, toxic masculinity, male vulnerability, conservatism, female oppression and lack of a female presence in a household. Apart from being a masterfully written piece of art, it is also a technical marvel, with the cinematography showing the beauty as well as the ugliness of the often forgotten landscape of rural India. The land is a character of its own. With the themes mentioned above, the film also happens to have a subtle sense of humour throughout, particularly through the antagonist and the thick-headed elder brother. It thrives on the acting scale with its ensemble, particularly Fahadh Faasil and Soubin Shahir- each of them giving the best performance of their career. Watch out for the scene where the character of Fahadh Faasil lurks over the sisters as he insists on being a part of their conversation- juggling between goofy, creepy, scary and borderline passive-aggressive.
4. Hero (2002) – Directed by Zhang Yimou
Before Tony Leung was the Mandarin, he was Broken Sword. This film, to me, is the perfect form of cinematic experience in history. It has action, romance, drama, intrigue, and good intent. It doesn't necessarily have humour, but that is what I am here for… (Not really). It follows the character Nameless, played by Jet Li, in a role that gave him global recognition, as he is brought to a warlord to explain how he managed to kill three of his most terrifying enemies. Comparisons are obvious.
Nonetheless, Hero is a much better film and deals with many morally advanced issues than its contemporary, Crouching Tiger, Hidden Dragon. It is one of the most visually stunning films ever. The set design and costume team provide for a constant visually stunning experience. The masterfully choreographed fight scenes are a testament that the Chinese industry is one of the best when it comes to action scenes. I cannot stress how beautiful looking the film is- honestly, every frame is a painting. Also, it doesn't hurt to catch of glimpse of the beautiful Zhang Ziyi now and then. Excuse my shallow nature. The writing is immaculate, precise and thought-provoking, as the characters appear to be more than just good or bad- making the viewer think and hypothetically make judgements and second-guess themselves soon after. The performance of the ensemble is timeless. There are hardly any standouts in a film like this where everybody gets to shine, but if we are to nitpick, it is obviously Tony Leung as the assassin trying to kill the Emperor. The man acts more with his eyes than most people do with words. He carries the pain, compassion, and level-headedness required for such a role and magnifies it into the screen. The MCU must have been honoured to have him!
5. Sardar Udham (2021) – Directed by Shoojit Sircar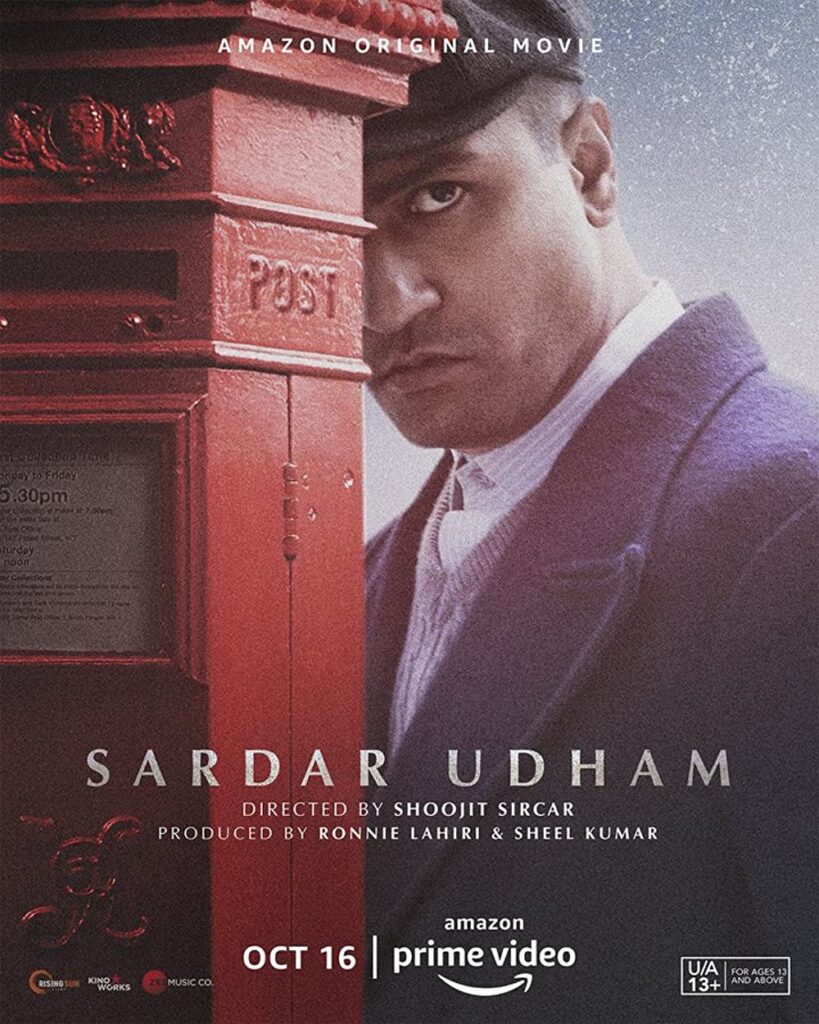 This one is not on the list because I liked it; now imagine saying that when you invite guests to a wedding. Throughout the years, we have heard that art is open to interpretation. On the other hand, this film takes the opposite route and shows how it is. By "it", I mean the plight of millions of Indians right before Independence. There is no sugarcoating of facts, no propaganda, and no signs of mindless patriotism (take that Akshay Kumar and Ajay Devgn; that is how he spells his last time). It chronicles the real-life journey of Sardar Udham Singh, who travels to London, England, to assassinate Lt. Michael O'Dwyer in order to avenge the infamous Jallanwala Bagh Massacre in Amritsar. If I am to describe this film in a sentence, it would be something like this: it is a work of art that does its best to speak the truth without being loud. It makes sense why this film took over two decades to make. It is a profound technical marvel with its cinematography perfectly captures the brutal and unforgiving landscape of Punjab and the cold, lonely, bureaucratic atmosphere of London. The efficient editing combined with the nonlinear storytelling encapsulated the mental state of our protagonist.
The film doesn't burst into musical numbers when the character travels from one country to another. It is a character study of a man who has carried tens of thousands of corpses on his shoulder- one by one. There is no motivation scene to get over the grief of that scale. The lead actor, Vicky Kaushal, had a lot of heavy-lifting to do in his role, and he nailed it. His isn't a dialogue-heavy role, but he conveys as much with his silence as he does with his words. It is a once-in-a-lifetime performance that deserves all the accolades it can get. As I said before, I do not recommend the film because I like it. I recommend it because people should watch it.
6. Doctor Sleep (2019) – Directed by Mike Flanagan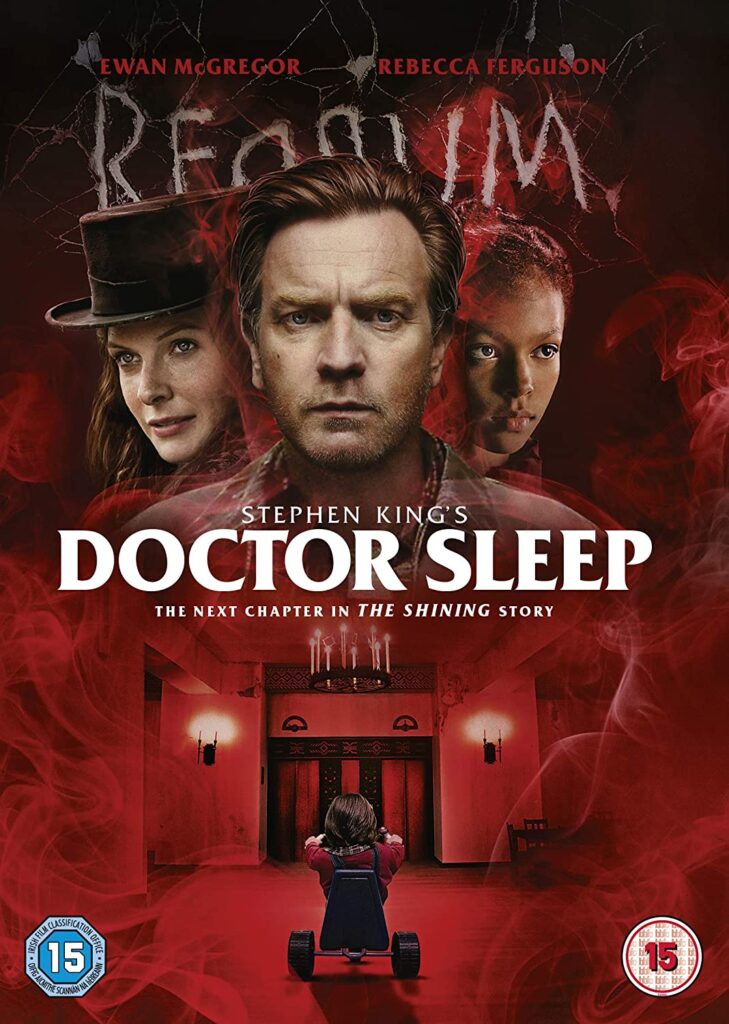 One of the best movies that hardly anyone has ever seen, Doctor Sleep is a hidden gem. Sequel to The Shining, the story follows an adult Danny (Ewan McGregor), trying to help a girl (Kyliegh Curran) survive the cult True Knot and their leader Rose the Hat (Rebecca Ferguson). Although touted as a supernatural horror, I see it as a superhero film that is leagues better than its Marvel and DC counterparts. From the acting of the cast, the evenly paced storyline, the cinematography, the inventive special effects sequence, this movie has it all woven beautifully by Mike Flannigan in a rewarding experience that will leave you both fulfilled and satisfied.
7. '96 (2018) – Directed by C. Premkumar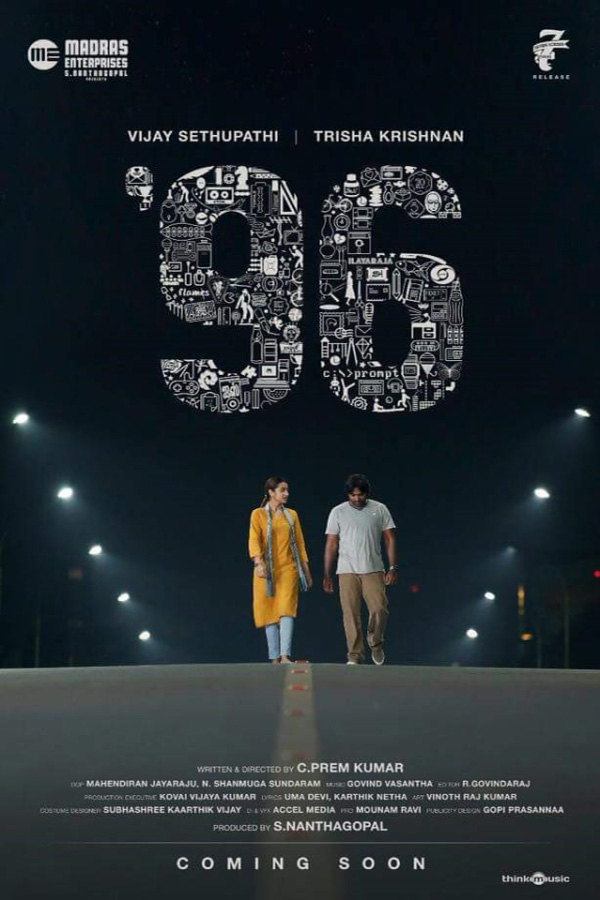 A while back, I was left burned out from all the average or disappointing movies, and tv shows that I watched this year. Nothing could give me the feels. I was lost in a desert, thirsty for anything meaningful. Only then did I decide to watch '96 (Tamil) from my watch list, and boy oh boy, it didn't disappoint. The story is set when a photographer meets his childhood crush at a reunion. That's all I will say about the story. Other than that, this movie has all the classic elements that make it so good. The nostalgia of school life, the beauty of first love, its innocence, and how life has always turned our expectations on our heads. Vijay Sethupathi plays the photographer with a shy tenderness that is heartfelt, while Trisha shines like a bright star. Her performance is what elevates the movie to another level. Together, their chemistry makes this movie an unforgettable experience.
This movie deserves to be called a classic, and if you are ever feeling down, missing the good old days, just watch this movie.
8. Sound of Metal (2019) – Directed by Darius Marder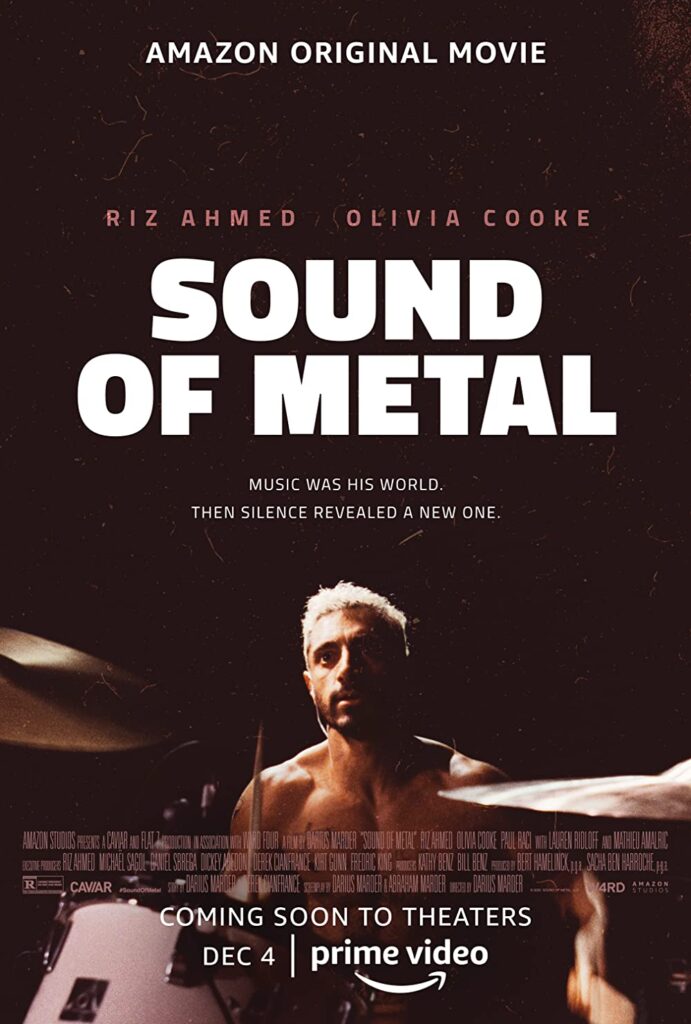 Imagine that you lost your ability to hear; you can't hear the noise, your voice, songs, music, noise, or even hear your loved ones; that's what this movie shows. Riz Ahmed plays a harrowing drummer who slowly loses his ability to hear and the struggle it brings as his life is turned upside down. The sound mix in this movie is a stunning work on how it feels to hear nothing, just emptiness. This movie shows you how much we take life for granted, and once something is lost, only then do we know its true value.
9. Riders of Justice (2020) – Directed by Anders Thomas Jensen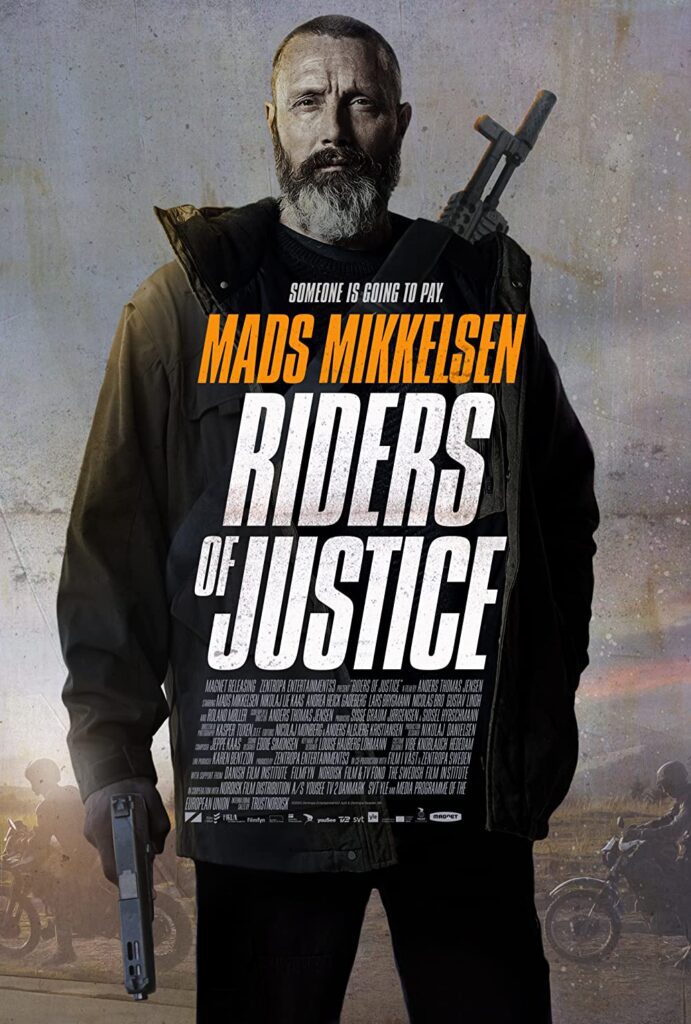 This Danish film is the oddball on the list. Initially presented as a revenge story, it contains a bit of everything. It's very funny, touching, thrilling, sensible and tender too. The tone is all over the place, but the sincerity of the actors and script just brings it home, making it an odd movie that just works. Plus, Mads Mikkelsen is in it, so give it a try.
10. Little Women (2019) – Directed by Greta Gerwig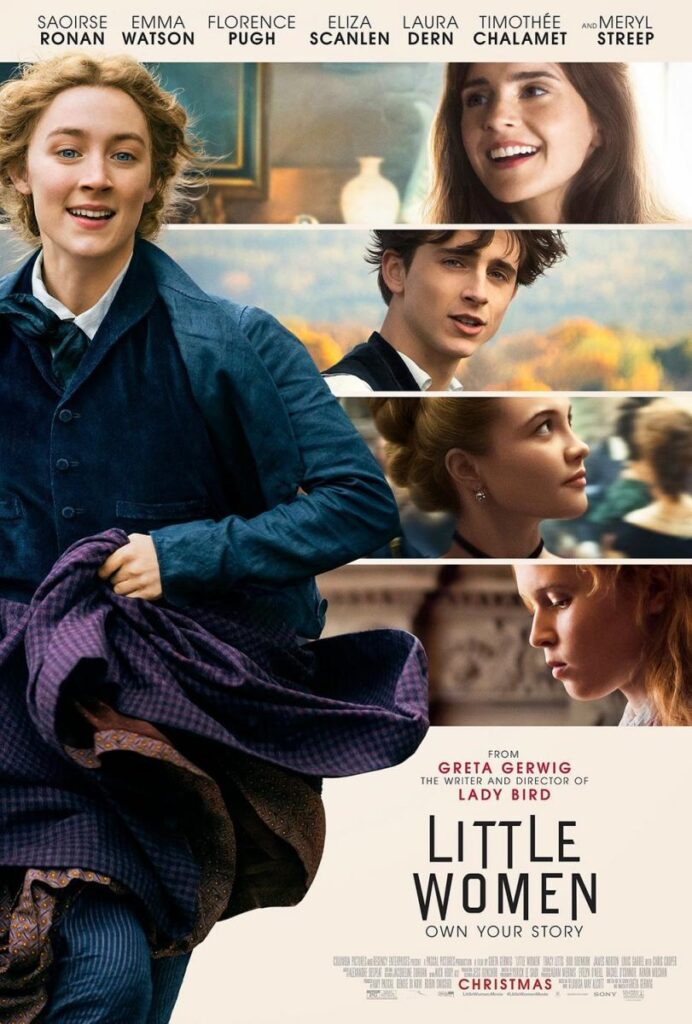 Firstly, I adore this movie. Greta Gerwig's vision of the classic novel is a fantastic piece of art. It has an amazing cast of Saoirse Ronan, Emma Watson, Timothée Chalamet, and Meryl Streep, to name a few. We follow their journey of life through struggles of loss, love, marriage, and family, all the while falling in love with this family for the wholesomeness they present and rooting for them to overcome any obstacle they face. Also, the script supports them when jumping between the past and the present lives of the "March" sisters. It's a beautiful film and one that I would recommend wholeheartedly to anyone.