Hijab Bans Across Continents: A Recent Wave of Islamophobia
The 2001 attack on New York's World Trade Centre was arguably the worst act of terrorism the latest century had ever seen. Not only did it shake America, rather across the Western world, it successfully spread a horrific degree of terror about any individual who holds the faith of Islam.
However, in the years post-9/11, the punishment for this was rarely faced by the actual terrorists, rather the consequences were faced every day by law-abiding, peaceful Muslims across the globe. This fact often results in discrimination of not just Muslims, but any individual remotely associated with Islam — such as Arab or Indian ethnicity– or even just look like Muslim, like a Sikh person wearing a turban.
Further heart-breaking reality is that these discriminations always disproportionately affect women than men in our patriarchal social order, especially women of colour. Hence, Muslim women worldwide are under threat of their lives and careers turned over just for choosing to practise their spirituality and religious faith.
EU Verdict
Last year on July 15, the European Court of Justice has ruled that EU businesses can ban employees from wearing headscarves. The court case was introduced by two German Muslim women who were suspended by their employers after they started wearing the headscarf, part of Germany's 6 million Muslim community.
Employers in Europe can fire Muslim women for wearing headscarves to work after this. They have received the legal backing of the EU's highest court to practice such discriminatory actions. But Muslims and civil society groups have strongly objected to the decision, claiming it is incompatible with Europe's egalitarian values.
"Laws, policies, and practices prohibiting religious stress
are targeted manifestations of Islamophobia that seek to exclude Muslim women from public life or render them invisible. Discrimination masquerading as "neutrality" is the veil that actually needs to be lifted." said Maryam H'madoun. from Open Society Justice Initiative.
These kinds of laws are claimed to regulate the appearance of workers and civil servants, but for Europe's Muslim women —and in extension for anyone who chooses to practice their faith in public— it means the image of institutions and companies is above the individual's freedom of expression and freedom of religion.
Canada
A similar chain of narrative can be observed in the December 2021 incident at Chelsea, Quebec, in Canada. The suspension of a Canadian teacher for wearing a hijab in the classroom generated worldwide outrage of a Quebec law that opponents believe unfairly targets ethnic minorities under the guise of secularism.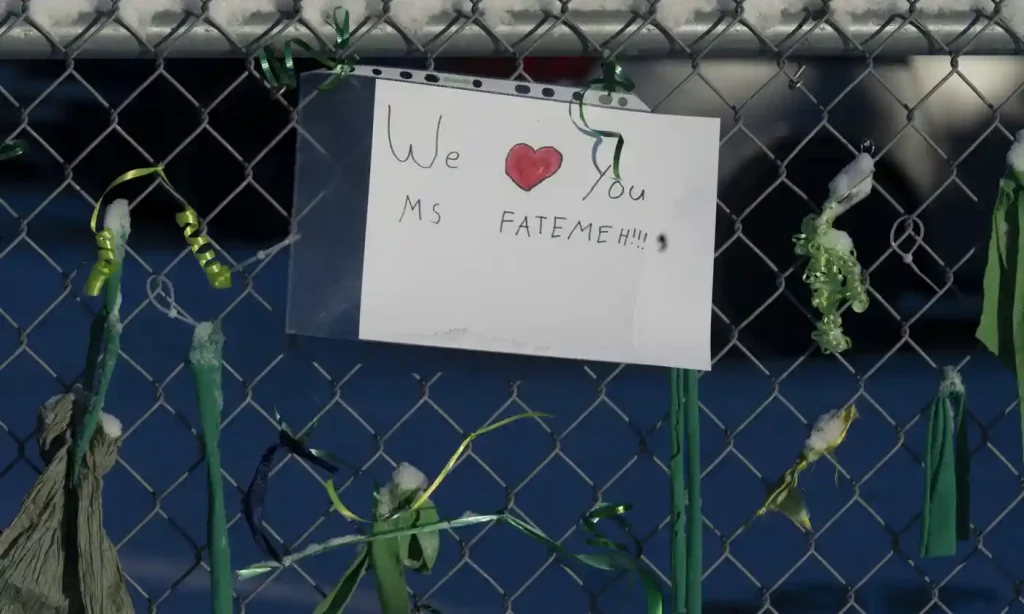 Fatemah Anvari, a 3rd-grade teacher, was told she was no longer to continue in her position because her headwear went against Bill 21, a Quebec law passed in 2019. This law bars public servants in positions of authority —including lawyers, judges, and teachers— from wearing items of clothing associated with religious symbolism. Prime Minister Justin Trudeau said no one should lose their job because of their religious beliefs, but he refrained from interfering, claiming he didn't want to aggravate a feud between Quebec and the federal government.
The catch here is the law has a disproportionately detrimental impact on Muslim women and schools in the province, where 74.5 per cent of instructors are female. Thus these kinds of actions from governing bodies only exemplify the fear Muslim and immigrant communities have been living through and give them further legal justification.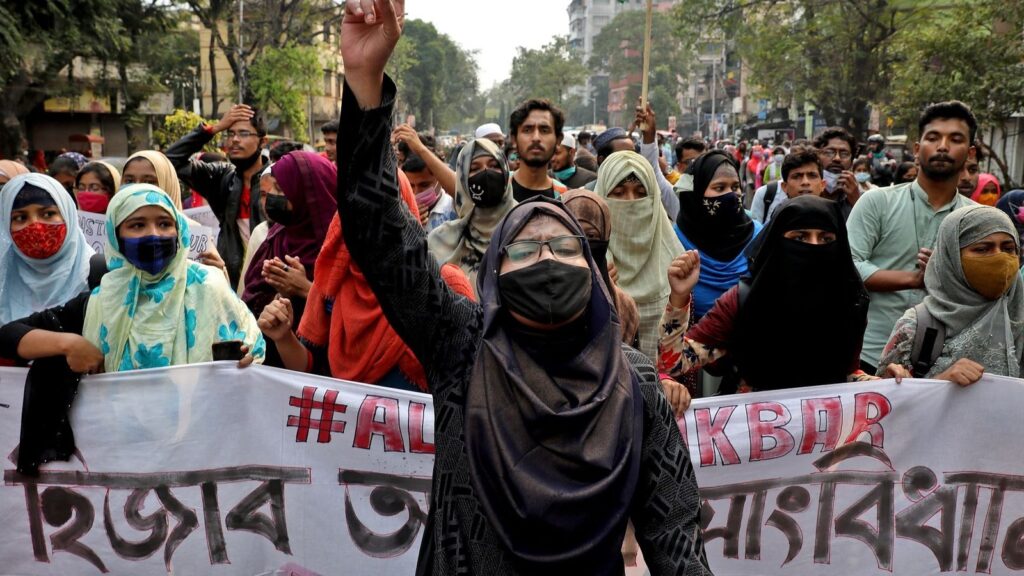 India
The latest wave of attack on the Muslim minority came this February when in India's Karnataka state, several government-run educational institutions have made it prohibited for Muslim female students to wear the hijab or headscarf.
The discriminatory prohibition was backed by the state administration, led by the Hindu nationalist Bharatiya Janata Party (BJP). They claim that clothing that disrupts equality, integrity, or public law and order should not be worn. This spread an outrage of protests across the Indian Muslim community, which was faced with counter-protests from BJP supporters and other Hindu nationalist groups wearing saffron shawls.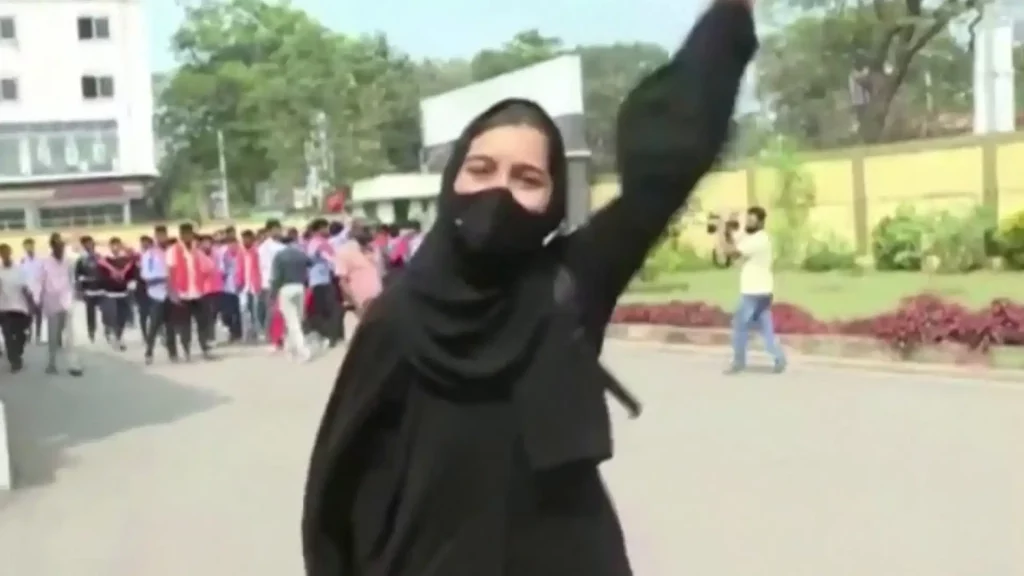 As a result of the row of protests and counter-protests, the state court had to impose a school shut-down which lasted for five days. The court ruled students cannot be wearing hijab until further decision. This ruling is certain to increase the polarization of minorities in Indian society.
Final Thoughts
As we look closer to each of these incidents, the common denominator we can observe, in each of the cases, Muslims are a minority in the region, and their right to practice their faith publicly is being limited or terminated. So discouraging the participation of minorities in society without changing themselves is certainly a result of these legislative actions.
Secondly, in each of them, 'neutrality' or 'uniformity' in institutions and corporations is presented as the reasoning for banning hijab or any religious symbols in public or private corporations. This begs the question, should we value more an individual's freedom to express themselves and practise what they believe in and try to make our society more inclusive for them? Or do we prioritize exclusive corporate or nationalist interests and impose it on others to bend themselves according to it? And finally, should we let authorities and corporations have the legal justification for treating people as such?
---
Source links: