4th Wave of Covid-19 Makes Vaccination and Boosters In Bangladesh an Urgent Priority
Turns out Covid-19 never really left the scene; it was just on a leave.
After Bangladesh defeated the first three waves of the virus, the country went into a relaxation mode for around three months. Everything began to look normal; not wearing masks in public didn't seem like a huge crime anymore, and you stopped being weirded out by people who didn't carry a hand sanitiser in their pockets at all times. And more importantly, educational institutions went offline, students uninstalled Zoom from their phones, and Bangladesh went back to its gridlocked self.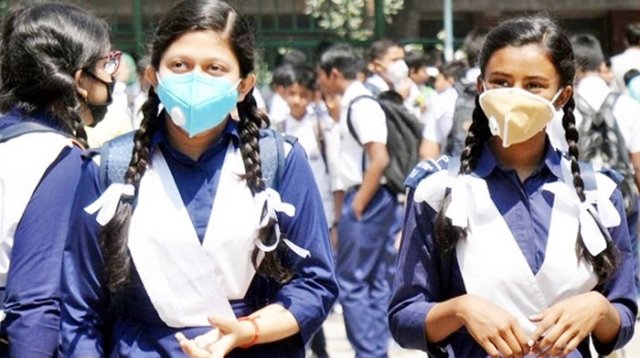 But earlier on June 12, 2022, the number of Covid positivity cases saw a slight increase from the usual low and crossed 100. After that, the daily positivity rate kept increasing, and on June 16, it spiked to 5.7%, with 357 fresh cases in 24 hours. In the days that followed, the daily positivity cases continued seeing surges even though there was no reported case of death from Covid until June 20, when the first Covid-19 death in 19 days was recorded.
The number of daily reported cases crossed the 1000-mark at 1,135 on June 22, the daily positivity rate soaring to 13.3%, with one reported death. This number is way bigger than the 357 cases recorded just a week before. Hence, it's safe (or not) to say that we are currently experiencing the fourth wave of Covid-19 in Bangladesh.
This write-up in no way intends to instil fear among the public. However, as the positivity rate had been around 1% for the past 3 months, a whopping 13.3% does seem like a matter not to be taken lightly. The reason for this sudden visit by Covid might be the brand-new sub-variants of the virus' Omicron variant that has been coming to light lately. Even in Bangladesh's Jashore University of Science and Technology (JUST), a subvariant of Omicron named BA 4/5 was discovered in the bodies of two infected Bangladeshis on June 21.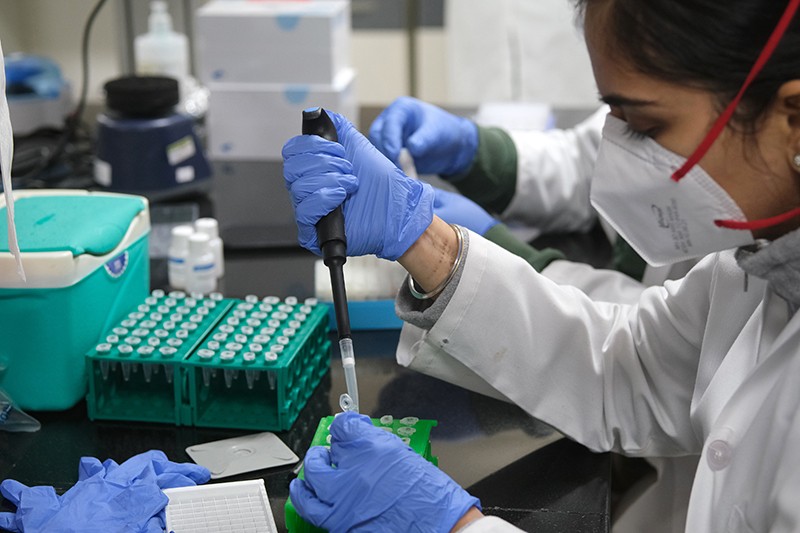 Although we're really tired of playing hide and seek with Covid at this point, it's always better to be safe than sorry. So go back to masking up when you go outside, washing your hands too often- the usual. And, definitely get the vaccine. And the booster, if you're eligible.
Booster shots do reduce the chances of death by Covid; hence getting boosted is an immediate requisite. Apparently, only 2 crore and 47 lakh people out of the country's huge population have received booster doses. This means, in order to prevent the infection from spreading faster than fire like the last time, at least 5x this number needs to get the booster shots as soon as possible.
You may wonder what role vaccines have even played in combating Covid-19 in Bangladesh. Unbelievable yet true, a country with a gigantic population like Bangladesh showed an impressive vaccination feat in the past one year. In early 2021, below 4% of the country's population had been fully vaccinated, and a year later, over 68% has received their first two doses of vaccine. This commendable vaccine success of Bangladesh was featured in UNICEF's report of Covid Vaccine Success Stories alongside the stories of Peru, Vietnam, and the Philippines.
Furthermore, the country has been recognised as the top South Asian country by Nikkei Covid-19 Recovery Index in battling the virus. This index ranks nations around the world based on their success in preventing infection, providing vaccinations, and economic opportunity. A higher ranking indicates better recovery and reduced fatality rates; the index ranked Bangladesh 5th in the world.
The government has been perseverant in obtaining vaccines for the masses in adequate quantities from global sources via its diplomatic endeavours. It also successfully established the infrastructure and human capital that was necessary to initiate far-reaching vaccination programs throughout the country for people of all social classes. Health workers, development partners, and young volunteers played major roles in ensuring the fair distribution of vaccines to the general people.
It took us 3 months to discard the habits of the past 2 years and adjust to the pre-pandemic lifestyle. But that's what we've always wanted, haven't we? Now, nobody wants schools to shut down again, cancel foreign tours again, and remain locked inside their homes again. Hence, it is our moral responsibility to maintain health protocols diligently, at least until this wave dies down.
---
Follow The Interlude for more!
Keywords: covid-19 4th wave,4th wave of covid,4th wave of corona,covid 4th wave,covid-19,4th wave,4th wave of covid 19,covid-19 fourth wave,fourth wave of covid,fourth wave covid-19,covid-19 cases in Bangladesh,coronavirus 4th wave,covid 4th wave in Bangladesh,corona 4th wave in Bangladesh,4th wave covid,4th wave of covid-19 in Bangladesh,corona 4th wave,covid-19 news,covid19,concern over 4th wave,should Bangladesh prepare for 4th wave of covid-19,covid-19 cases,covid-19 updates
covid-19,covid-19 vaccine booster,vaccination booster,covid-19 4th wave,covid-19 vaccine mandates,corona vaccination mandatory,corona vaccination efficacy,mystery of booster dose