Sweet Datura
"Sweet Datura" by Kazi Raidah Afia Nusaiba
Bound to a secluded castle of sand,
Engulfed by my shadow of loathing and shame
In this lonesome garden, 
I was the injured beast that couldn't be tamed
Like a weed that thrives in vain- a stray without a name.
I wore my loneliness like a crown of thorns, with diamonds made of rain.
All the roses that have been heartlessly torn have been replaced with Wolfsbane,
And Poppies bloomed to kill the beast in pain. 
Yet when you stole into my garden,
my abandoned, ice-cold heart burst into flames. 
Always from my closed, curtained window,
I watched you go.
I watched you come.
Under the moon and under the stars.
Each time my response was to run.
"Would you tell me your name, please?" you asked.
"Are you lost, or are you hurting?"
"Oh could you tell me? Why are you here, crying so helplessly?"
You were impure in this garden of lies.
Still, you blossomed like no other.
And I know your warmth is closest to reality.
The flowers that you picked for me, I reached out for your hand.
"But alas. This is my fate. Don't shine on me."
"Please let me be for I don't want to fall in love."
"There's not a single name that you can call me."
Yet you stayed. You loved. Your warmth kept me living.
Your smile kind and forgiving.
And for the first time, I wanted to see this world,
That garden, no more a husk with flowers thorned and furled.
My beastly self, I wanted to destroy,
I wanted to show you all of me; I had to try.
But I know that I can never give you more than that,
Our eternity may be in the past cause I just hid that truth. 
The thorns soon turned into blossomed flowers.
Now it has become my truth. I wear a mask, for my real self is all ruined.
We were strolling this spring,
You held my hand; my world seemed beautiful,
Yet you suddenly stopped walking,
Your blue eyes locked into mine as they asked me,
"Is there something you hide?"
I couldn't tell you, and I was already shattered.
"There's nothing I hide."
I couldn't say more. You smiled by my side.
In this ugly garden,
You are the prettiest flower, while I'm just a thorn,
This mask has become my fate, a fate I wrote on my own.
If I unveil myself, I'm afraid this will all end,
I will cry my soul out, all alone;
These walls won't hold;
Castle made of sand, falling from stone to stone.
Once again just a garden full of thorns with nothing left at all.
That's why it's better to hide, for I want nothing to change,
And even if the truth remains untold, I will choose your love instead.
– "Sweet Datura" by Kazi Raidah Afia Nusaiba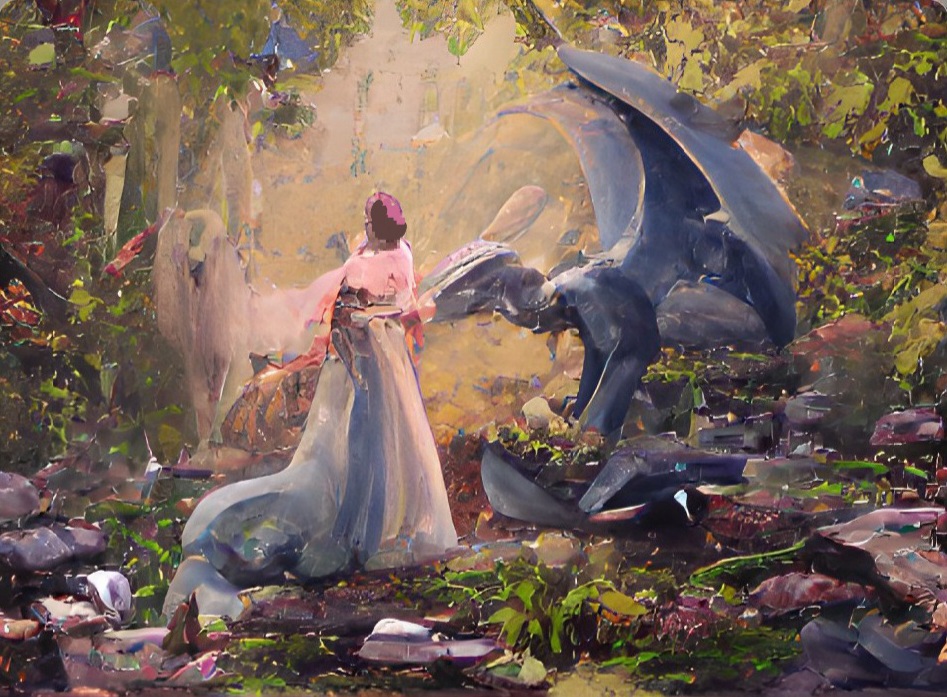 ---
Follow The Interlude for more!