Mental Health Therapy in Bangladesh: A Comprehensive Guide
The infamous impression of psychological therapy in our country, especially our older generation, is nothing new. Even if we ever gather enough courage to ask our parents to start seeing a therapist, 90% of them don't even take a single moment to reply with, "Why do you need therapy when you have a roof over your head?" Unfortunately, most senior therapists in our country occasionally have the same mentality as them, who use this as the medical approach toward frustrated and depressed patients.
Hence, if one wants to find an affordable and effective way to seek assistance for mental health in this superstitious country, one must be strategic and cautious about it.
The Definition and Difference
First, learn the massive yet often misunderstood difference between a psychiatrist and a psychologist/counsellor/therapist. The psychiatrist will help you with medicines and simple regular exercises, making quick yet difficult transitions smooth and shorter-length. And if that helps you get back on track, then monthly visits and strictly following the prescribed routine will be enough.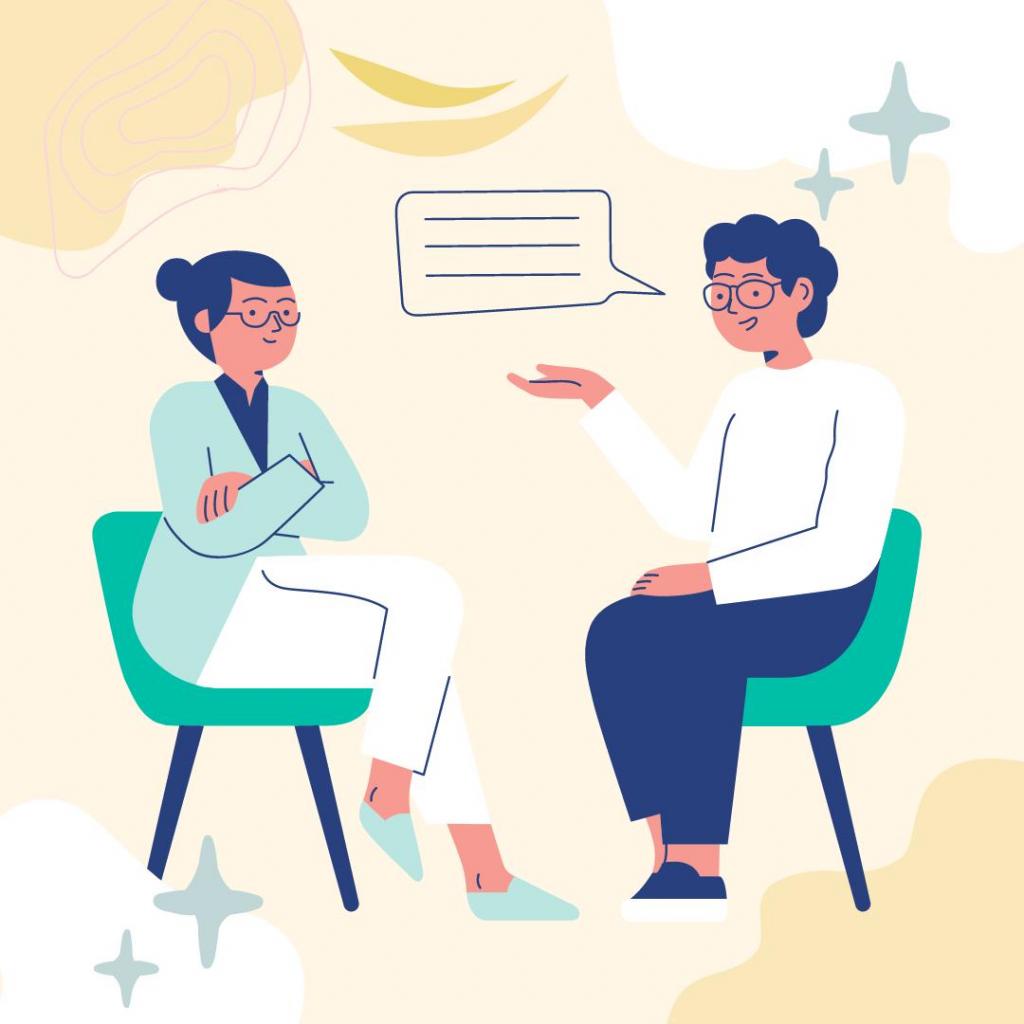 However, if it still doesn't help, that is the cue to appoint a psychologist and psychiatrist at the same time immediately. In this case, a psychologist would talk you through your problems and find a long-term structural and scientific solution, whereas, in the meantime, the psychiatrist helps you lead your normal life with medicines and exercise.
While consulting a psychiatrist, keep an eye on whether they are paying adequate attention to your medical history and have listened to all of the problems you are facing, the intensity of your symptom, and your coping strategies and lifestyle. Just because they are not therapists or psychologists, it does not give them an excuse not to give you enough time to listen and observe everything relevant.
While conversing with 20-year-old Sadia from Sylhet, we see an avid example. "The psychiatrists I've visited were kind of unprofessional. They made me feel unimportant, laughing on the phone about unimportant things right in front of me in my session with them. They interrupted me mid-convo JUST to laugh on the phone in front of me. It felt like they couldn't care less about their patients," Sadia says. She also adds how judgemental and harsh they were to her when she asked for long term counselling, telling her to follow her elders' advice instead.
Effects and Side-effects
You should also keep within the expectation that the prescribed medicines for mental health issues might not show results as fast as our over-the-counter medicines and commonly taken antibiotics. Commonly your body may take one to three months of regular intake to get used to a combination of help to stabilise. So even though we often hate to hear this, patience is still key.
If, on some rare unfortunate occasion, the medicines do not suit your lifestyle or metabolism adversely, instead of helping, please consult your psychiatrist as soon as possible. They should be very understanding of your case and help with all your needs and priorities. And if they do not, maybe it is time to consult someone different.
While medical help is certainly the route to managing your struggles, often, even that is not enough. You might need a long-term management plan; that is when you should consider therapy. Sometimes even your psychiatrist may prescribe you to take psychotherapy. That would never mean anything like you are fundamentally broken or your meds are not working; rather, it only means they also have limitations.
Expect Edges and Obstacles
When looking for a therapist, do your research and get into the session with the mentality of "not every therapist works for everyone." Every therapist has their specialities and their way of dealing with a patient. Hence, if you feel like your first, second, or third therapist isn't making you feel comfortable, don't feel like that's the end of the line. Keep researching and move on to the next therapist and rest assured, there's most definitely a perfect therapist for you. Although, make sure to give it a second or third try before switching.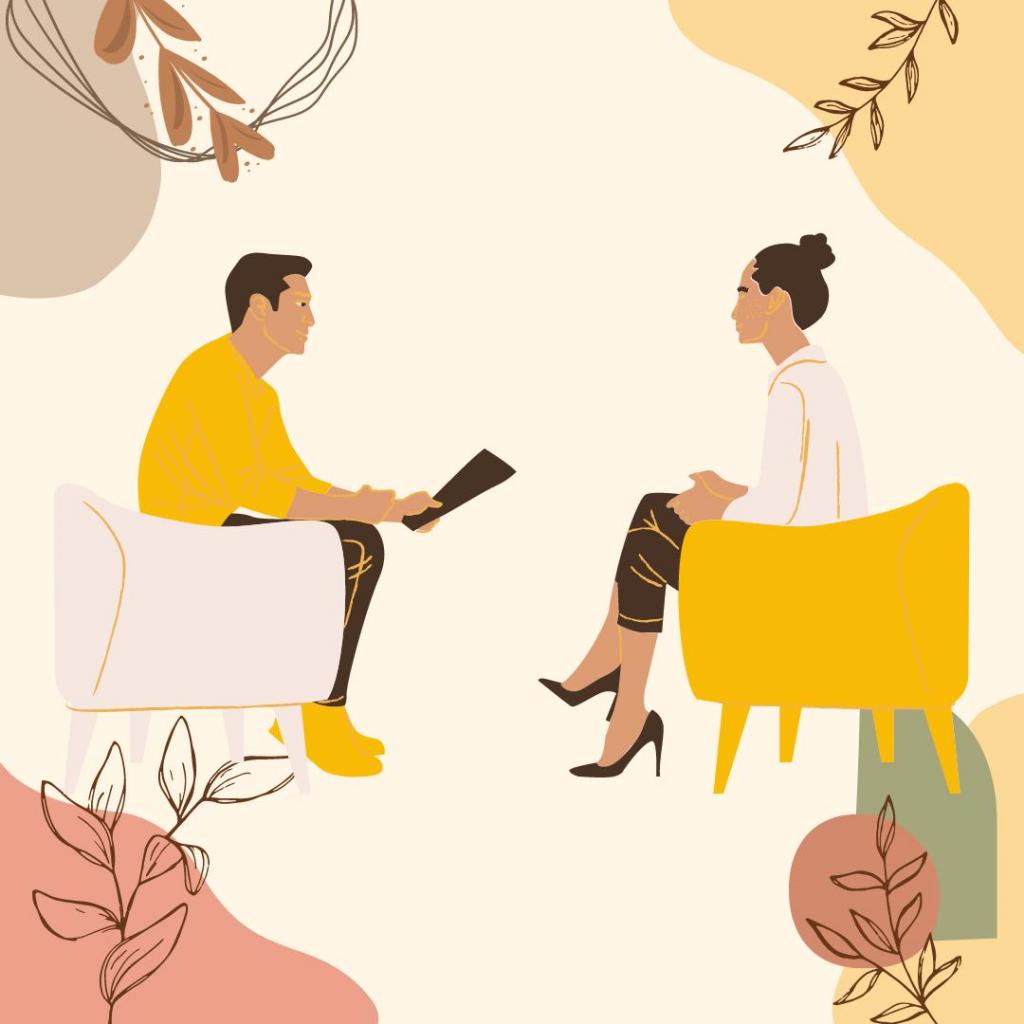 Slow and Steady Breakthrough
Remember that psychological therapy is a long process, and most of the time, the progress isn't a straight line. The bits and pieces of breakdowns and backtracking do not mean you are back to square one. That just means you are going through the lengthy yet natural healing process.
Know What YOU Need
If you come across any of those "you are young, what do you know about pain" therapists along this journey, try not to get that to you and switch immediately. Know that they are only a minor part of the whole process, and a good therapist is supposed to make you feel comfortable with your emotions rather than be embarrassed by them.
Similarly, religious biases are another big issue to look out for. And it goes both ways. Psychologists and psychiatrists are trained to separate personal biases from their treatments and counsel. Often they may not seem religiously inclined from afar but impose their personal views on you —rather than professional expertise. So in the South Asian context, clarify your positions and boundaries as early as possible. If they do not consider them, do not tolerate such unprofessional practices.
Even after considering all this, most of us in this country do not get the opportunity to seek help when things feel bleak and hopeless. It can be a judgemental and uncooperative family or financial limitations, but for those of us, there are free helplines where you talk your heart out to a friendly stranger who's there for you. Kaan Pete Roi and Moner Bondhu are some of these well-known effective organisations. You can find the helpline numbers on their website for instant help as well as make an online appointment for counselling later on.
But unfortunately, even though this is supposed to be an affordable and accessible option, they also have their share of judgemental and uncooperative counsellors. Many who used these helplines directly have complained about the lack of attention and random judgements they got during their venting sessions.
Do keep in mind that these crisis helplines are only basic first aid, usually attended by empathetic volunteers. They're not professionals, so they can only go so far. Private psychotherapy is still not normalised as basic healthcare, so it is quite expensive. If you are held back by financial constraints, you can get government-subsidised mental healthcare at the National Institute of Mental Health And Hospital and Dhaka University's Department of Clinical Psychology for professionally trained help at an affordable cost.
However you approach this, just keep your head high and have the faith that therapy, empathy, and healing for you are most definitely out there. Also, keep in mind that you should NOT see therapy as the "be all, end all" of your life. No matter how much we emphasise its importance, it is essential to know that the role of therapy is to provide the tools and lifelong habits to help you lead a better life. It just might take longer than you anticipated, but there is light at the end of every tunnel.
---
Mental Health Helpline in Bangladesh and Depression Counseling In Dhaka
We have compiled a list of organisations and their contact information in order to help you get a head start. If you happen to stumble upon this article and have suggestions to offer, please feel free to leave a comment and/or email us at [email protected].
National Institute of Mental Health
Address: Sher-E-Bangla Nagar, Dhaka-1207, Bangladesh.
Phone: +880258153975 (Telephone), +8801404000080 (Mobile), +8809111362 (Fax)
Email: [email protected]
Website: www.nimh.gov.bd
Dept. of Clinical Psychology, Dhaka University
Address: Department of Clinical Psychology, Arts Building, 4th Floor, Room No. 5017, University of Dhaka, Dhaka 1000, Bangladesh.
Phone: +88 09666 911 463 (Ext. Phone : 880-2-9661900 ext 7800 Fax : 880-2-8615583)
Mobile : +8801731709099
E-mail: [email protected]
Website: https://www.du.ac.bd/body/faculty_details/CPS/1598
Kaan Pete Roi
Phone: +8801779554391, +8801779554392 (Grameenphone)
+8801688709965, +8801688709966 (Airtel)
+8801985275286 (Bangalink)
+8801852035634 (Robi)
+8801517969150 (Teletalk)
Email: [email protected]
Website: http://www.shuni.org/
Moner Bondhu
Address: 2/16, Dhaka 1205, Bangladesh.
Phone: +8801776632344
Email: [email protected]
Website: https://www.monerbondhu.org/
---
Follow The Interlude for more!